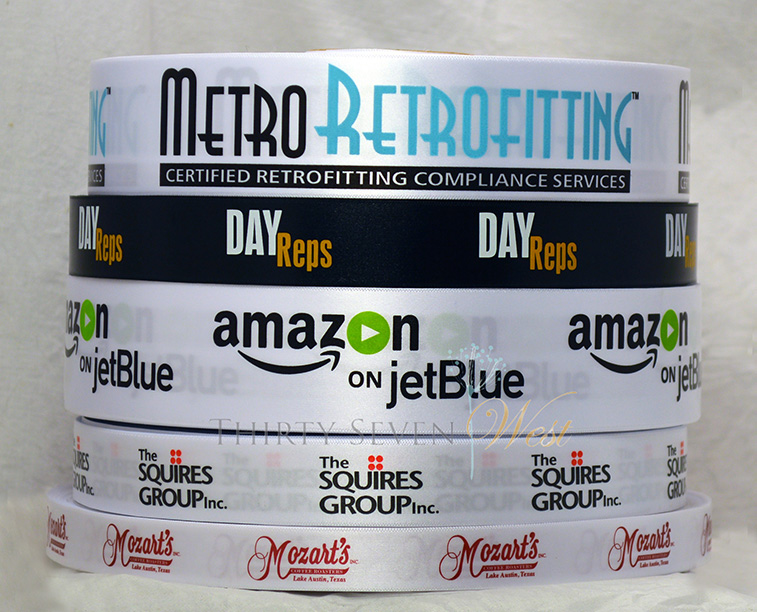 You've already decided to make your gifts more memorable this year with the use of personalized ribbon.
You know it can be customized exactly as you want, with your corporate logo, company tag line or heartfelt message of appreciation.
You know it's going to showcase your business in a way that sets it apart. It's a subtle difference, but it also makes a statement.  It reminds your customers that your company pays attention to the details.
Since the ribbon is truly personalized, you control the font, style and message. You could keep the letters small and centered to accentuate the color of the ribbon, or maximize the font size to make your message or greeting stand out.
What size ribbon makes sense?
There are four widths of ribbon to choose from: 3/8", 5/8", 7/8" and 1 1⁄2".
If cost is the primary concern, thinner ribbon is more economical.  Your logo may not be as pronounced as it would on the wider sizes, but it still provides all of the name recognition and appearance of affluence.
Ÿ3/8 inch custom ribbon
Thinner custom ribbon is great for smaller applications (not available for custom logo ribbon).  The 3/8" size is perfect for tying onto holiday ornaments, making lapel bows or finishing off small packages like jewelry.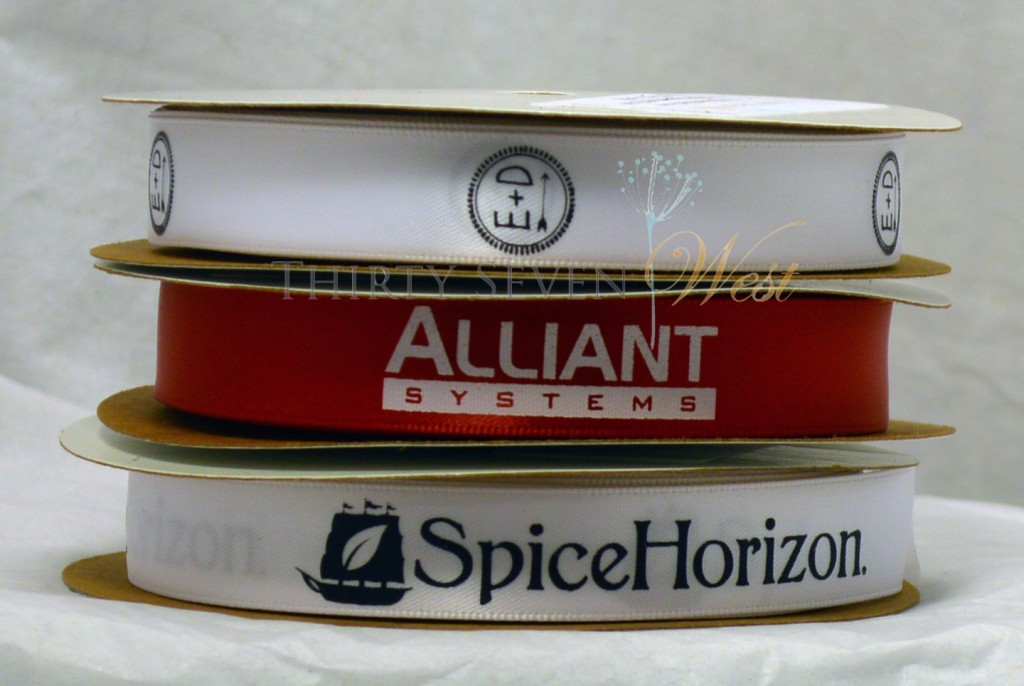 Ÿ5/8 inch personalized ribbon
The 5/8" ribbon is the most common size and is an excellent size choice for almost any project. At a little over a half an inch, it makes your choice of imprint easy to read.
Ÿ7/8 inch custom-printed ribbon
The 7/8" size ribbon is typically used for larger packages and gift baskets. The wide customized ribbon can be used to make a bigger splash and the nearly one-inch width provides a sizable base for your choice of print.  It also conveys a subconscious feeling of success, reassuring clients of just how important they are, while reinforcing your company's image in general.
Ÿ1-1/2 inch printed ribbon
The widest ribbon available is a 1 1/2" printed satin ribbon, which obviously makes a bold, dramatic statement. This is the type of ribbon used to get knock-your-socks-off reactions. Imagine an evergreen wreath with a nice wide bow gracing the front door of your company headquarters. Or a ribbon gracefully wound through a centerpiece at a holiday table. With very little effort it can make quite an impact.
With custom ribbon, the possibilities are endless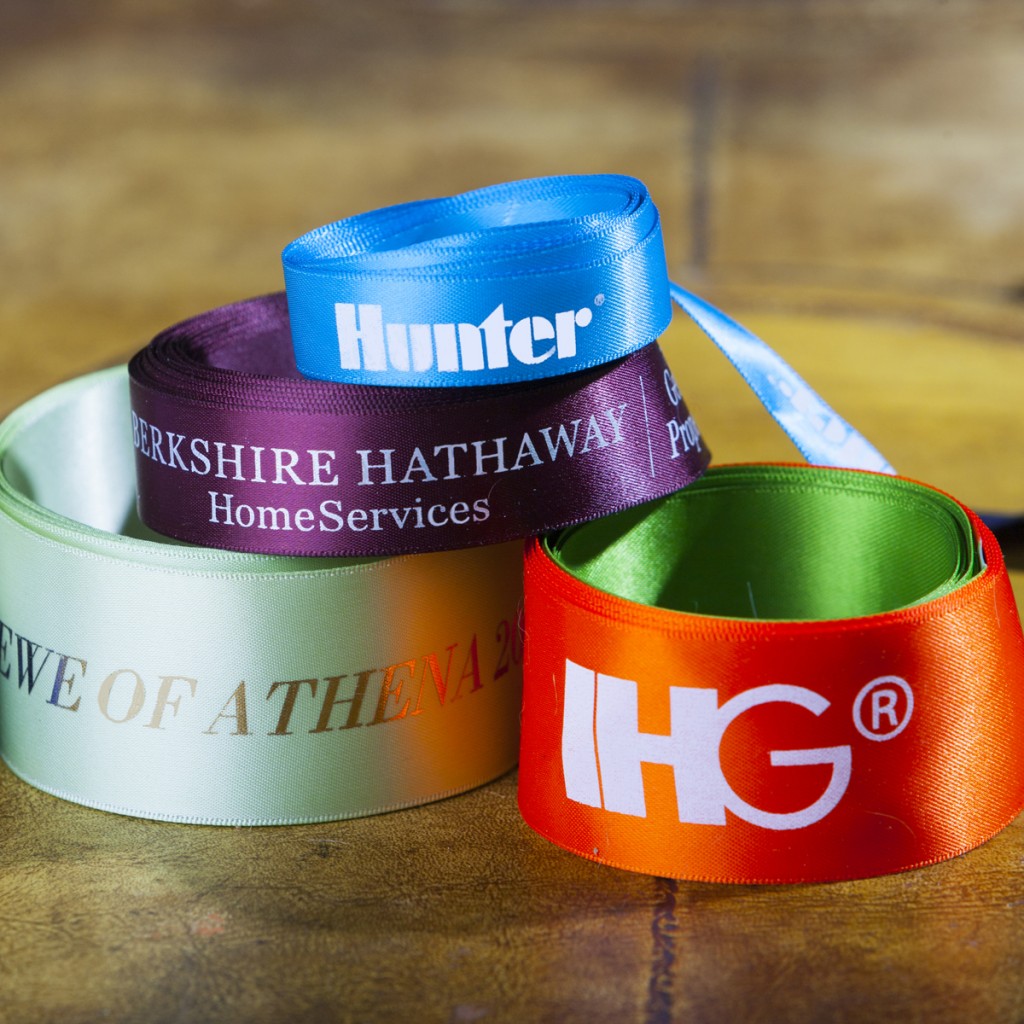 With wider ribbon, you can customize it with delicate fonts to present a more sophisticated appearance, or choose large lettering that reaches to with an eighth of the edge for a real attention-getter.
With thinner ribbon, you can still customize it with your choice of words and images and use it in dozens of different ways.
And you can layer different widths of ribbon to create a completely different effect!
Whatever you choose, Thirty Seven West offers a wide variety of options in ribbon type, width, color and print.  So many options, bet you can't wait to get started!
Whatever gifts you give this holiday season, we can bet you'll be proud to put your name on them.  Just take a look at the different widths of ribbon available for you to use: http://www.thirtysevenwest.com/personalized-ribbon/
Please follow and like us: