Custom logo ribbons can add a hint of decorative flair to everything they touch.
Check out how one of our clients made it big with custom logo ribbons.
Let us tell you a story. A couple of year back, we were approached by a local business. Let's call them the Jays. The family had just begun selling freshly baked goodies and wanted to make their place in the market. They wanted people to know about their business, but the problem was that there were already two bakery stores serving the small local community.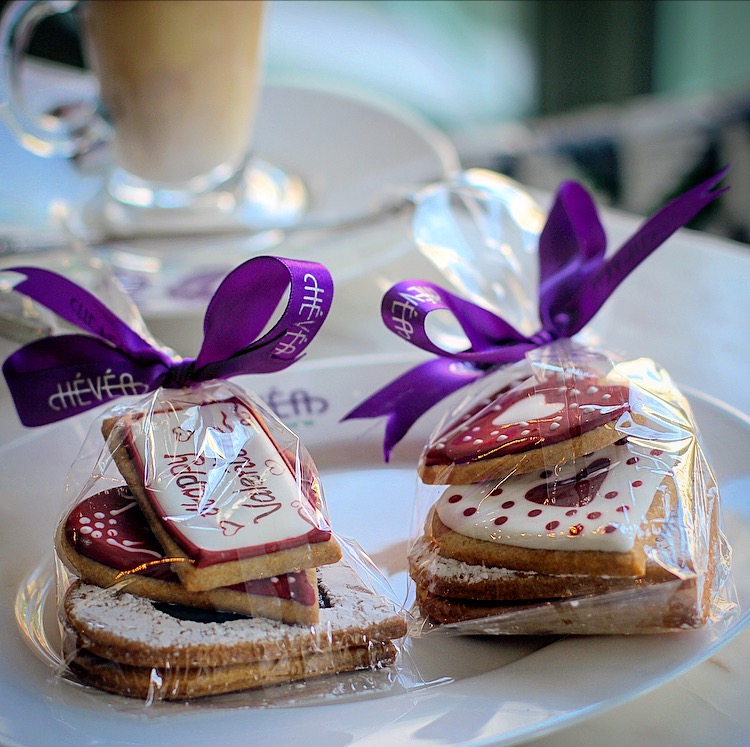 These stores had been around for a while, and people headed straight to either one of them to buy fresh-out-of-the-oven cookies, bread, bagels, croissants, and other delicacies they sold. Now, with two bakeries already operational in the vicinity, why would people choose to buy baked items from a newly started home-based business?
Unless this business made people notice them. Well, that's exactly why this family had shown up at Thirty Seven West. They had a plan. They wanted ribbons. Not just any ribbons, but custom printed ribbons.
So, the Jays placed their orders. Bulk quantity of customized ribbons in three different colors – with each set of ribbons personalized with special text and the business logo. We, at Thirty Seven West already knew that this business was only just starting. It was also understood that they wanted to aggressively promote their start-up to kick-start their operations.
Anyway, let's get back to the story. Once the orders were placed, we lived up to our commitment to design, print, and deliver the custom logo ribbons to the family on time. After that, we didn't hear from or about them until 5 weeks passed.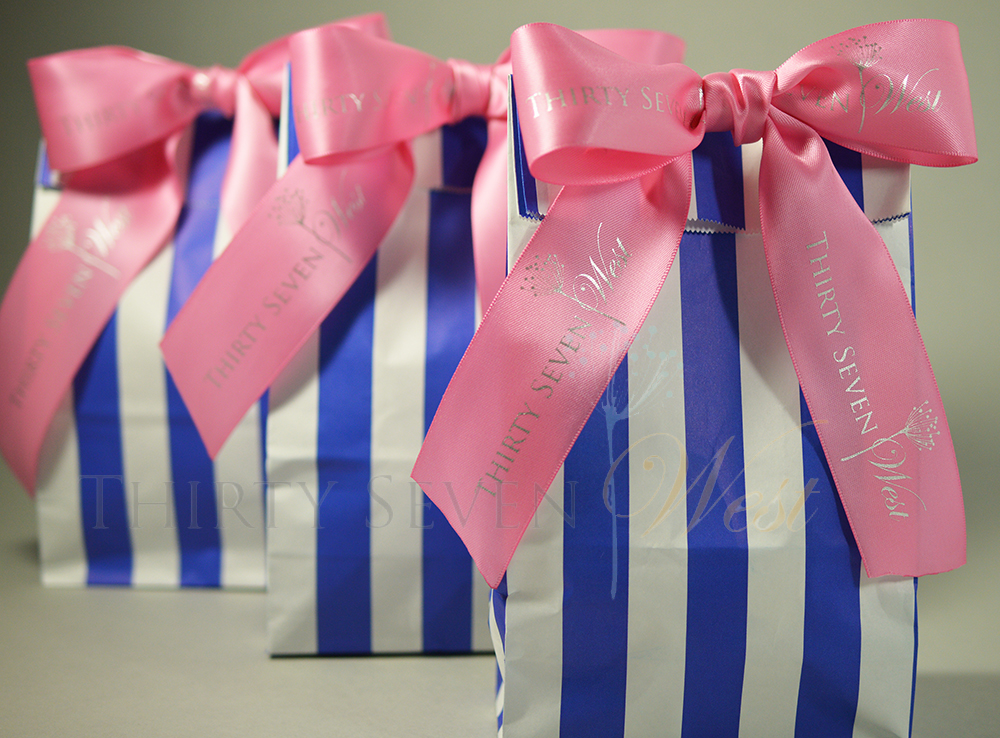 I was standing in line to get a latté from my favorite coffee shop. That's when I overheard the women behind me discussing the cupcakes from Jays one of them had ordered for her daughter's birthday. I was further surprised to hear that they would be ordering more baked goodies from the business in the future.
My curiosity was piqued. I wanted to know more. Luckily for me, the Jays came in with their next order for custom printed ribbons. That's when I found out what they've been up to. Apparently, the business used the custom logo ribbons to create the perception of "homeliness" for their goods through thoughtfully packaged and presented baked goods that carried messages like "baked with love, by Jays".
I found out that they sent out free samples of their products everywhere – to the neighbors, the store owners, the schools, and anywhere else they could think of – with their contact details. They'd even brought me a gorgeous white box with pink polka dots on it, with cookies inside. The finishing touch was a light pink custom printed ribbon that said: "goodies from the Jays!"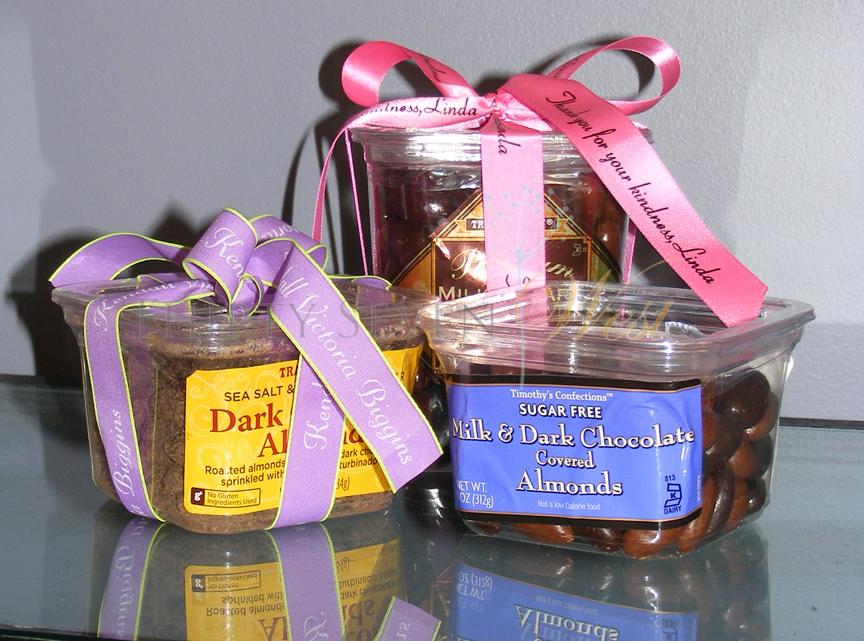 Custom logo ribbons actually work! This family took their little known home-based bakery and made it into a recognized freshly baked goods brand with selectively designed ribbons. They capitalized on the power of perception and presentation to win people over. They added that personalized and homely-feel element to their baked goods, making everyone see their product as a reflection of the love and care one receives at home.
Today, this local business is a household name in the community. Yes, the other two bakeries are still operational, but this family-owned business is definitely winning at popularity.
Please follow and like us: