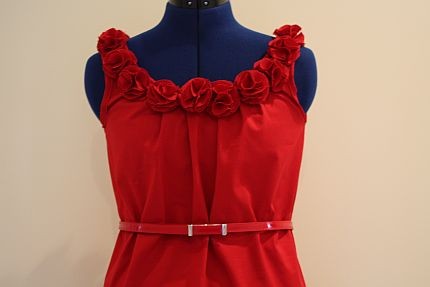 You could say that Roula Rallis' new venture is a product of fate.  A gradual building of small pieces of time and opportunity, adhered together by a relentless knowledge that talent should not be wasted, and excitement should not be forgotten.  We are proud to feature an interview with Roula, who is one of our newest clients and has a story that is inspiring to anyone who is lingering between pursuing their dream or putting it off for just one more year.
Having begun a few months ago, Roula has started small (continually growing!) and proven that it is possible to work a day job, stay married, and pursue your first love, all the while blogging about the adventure.
Interview with Roula Rallis:
Beth: First off, tell us a little about yourself.  Where are you from and what do you do?
Roula: I am married and live in the New Hampshire area. I have a bachelor's degree in business administration from Colby Sawyer College. I work for a Health Care Management company as an Operations Project Manager.
B: When did your interest in fashion begin and why did you not pursue it as a career (if you don't mind me asking)?
R: My interest in fashion began from a very young age. My sister and I used to dress up in my mom's clothes and pretend we were models walking the runway. Growing up I also had the opportunity to spend many summers over seas in Europe. My summers abroad exposed me to cutting edge trends and cultures where people pride themselves on how they dress. It was always really cool to come back to the states wearing fashion trends that were 2 or 3 years ahead. (This was before the internet).
I decided not to pursue a career in fashion because I thought a business degree would give me more opportunities and the experience needed to start my own business.
B: When did you start sketching and outsourcing your designs?
R: I think I was 16 years old when I really started to sketch clothes and outsource their design. My first design was for a prom dress. My grandmother sewed it for me and I remember feeling so proud when people admired it.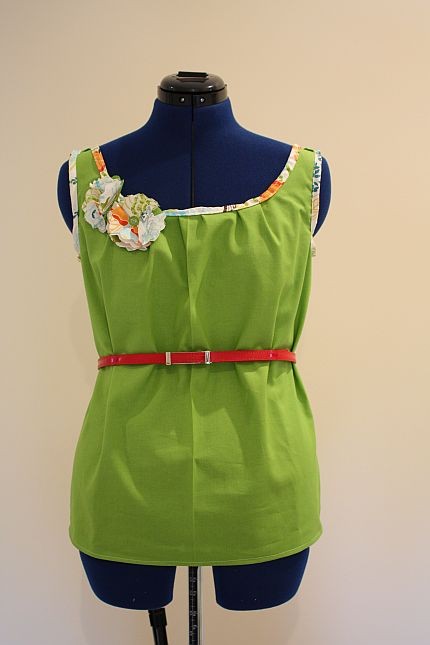 B: Was part of your desire to outsource designs because you wanted to wear your own fashions?  Do you design because you see voids in the fashion market?
R: Yes I have always loved wearing unique clothing that no one else has.
I design because I really enjoy doing it even if I don't make any money from it. There is something to be said in this day and age about learning a craft that allows you to work with your hands. It feels great to be able to take a piece of fabric and mold it into something that wasn't there before.
B: You talk in your blog about two catalysts that caused you to seriously pursue this venture.  You say, "Two things: realizing that I had officially lost my Kefi (the Greeks define Kefi as someone's joy or passion) and coming across a random business card for sewing lessons at my uncle's pizza place."  How did you know that you would find your Kefi by pursuing your own business (albeit still small) in fashion?
R: I actually did not know that I would find my Kefi from starting a business. I'm a total planner so this was a nice surprise. All I knew was that I really enjoyed being creative and I felt that I had lost that part of myself (because there are no creative opportunities in my line of work). Once I started my sewing lessons I realized I had tapped into an existing passion and from there everything else seemed to fall into place.
B: What has been the most intimidating part of actually branching out and sewing your own designs, as well as publicly selling your clothing?
R: That I have no real sewing experience (I have only been sewing less than 2 months) and I know I have a lot to learn. That the designs that I think of in my head I can't execute yet. For now I rely on basic patterns and modify them to make them my own. My goal is to eventually feel confident enough in my sewing skills to create my own patterns. For now I like to think of myself as a sponge I am continually soaking up as much sewing knowledge as I possibly can.
B: Where does your inspiration come from and who are some of the fashion leaders and icons who you look up to?
R: I get inspiration from everywhere and with anything that has color, texture or print.
A few fashion icons/leaders that I look up to are Diane Von Furstenberg because I love her use of contemporary prints, Michael Kors because his designs always flatter a woman's body, ABS because I think it's amazing that every year he takes couture Oscar dresses and re-designs them so they are affordable for the masses.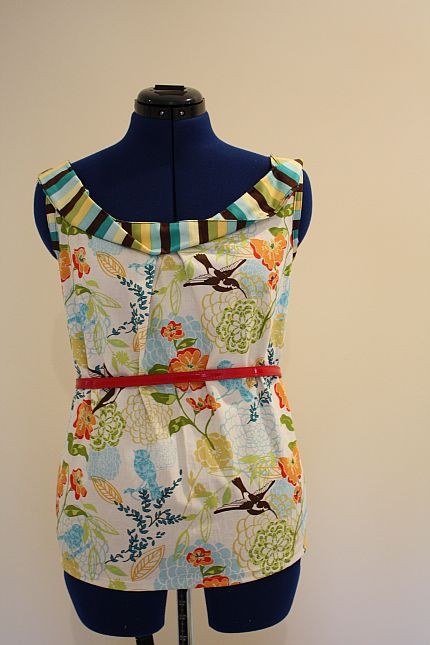 B: How would you describe your style and design?
R: I would describe my style as a mix between traditional and contemporary. I love clean and simple lines with romantic touches that make a woman feel chic and feminine. There has to be a good balance between classic and trendy. My motto is that less is sometimes more–you don't want the clothes to wear you, you want to wear the clothes.
B: You also mention on your blog that in the process of buying your sewing machine, you had to promise to use it and not let it "collect dust somewhere in the basement."  Do you ever feel, especially now that you're up on Etsy and have the new blog, that there is a chance the work you are so charged about will not continue through this year?  I think one of the biggest challenges to new ventures is getting burnt out or bored.  How do you feel you can overcome things like that now that you're already moving full speed ahead?
R: No I don't think there is a chance that the work I'm doing will not continue through this year  because this is my dream and I am committed to setting reasonable goals and expectations for myself and my new business. For example a few goals I have in mind for the next 6 months are to attend at least 2 local craft fairs/festivals, present my designs to a handful of local boutiques in my area, and begin sewing off of my own patterns. I know it takes time to build something and I'm willing to put that time in.
I believe I will overcome the risk of getting bored by continuing to love what I do and by making sure the work I am doing is challenging.
To see Roula's work, you can find her on Etsy, here.  And, you can find Sewcialite on Facebook, here and the blog, here.
Please follow and like us: