I recently had the opportunity to speak with Brenda Harris, owner and proprietor of her Cleveland based business, My Star by "B". Her clothing line for girls feature Brenda's own original designs, and offers unique collections that celebrate the individuality of your daughter or granddaughter.
This third generation seamstress has been creating beautiful garments since she was a girl, and learned by watching her mother make the family's clothes.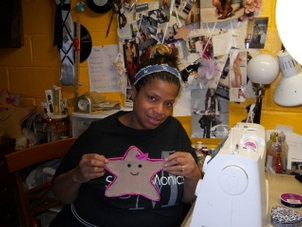 Q: What was your inspiration for creating My Star by "B"?
Brenda: "My Mother, she gave me the inspiration…"
Brenda went on to explain that her mother made dresses and doll clothes for her and her sisters, teaching them to sew at an early age. Through her Mother's dedication and instruction, she developed her love of fabrics, colors, and garment creation.
Her Mothers passing provided her with the impetus to start her own business. As a tribute to her talented Mom, and to celebrate her legacy, Brenda established the My Star clothing line to highlight that every little girl is someone's "My Star". That "she radiantly shines from her parents' first glance".
Q: What is the philosophy, or mission statement behind your designs?
Brenda: "There is a Star in every family."
She elaborated by telling me that she feels that it is important to instill within children, especially girls, a strong foundation of worth and esteem. The My Star brand allows parents and grandparents to express their deep affection and abiding belief in their children, so they can grow with confidence.  My Star by "B" provides a unique, logo that reinforces the girl's special individuality.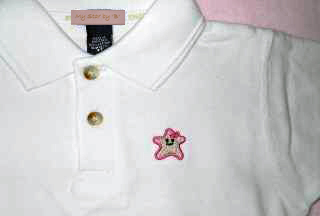 Q: What type of fabrics do you use in your garments?
Brenda: "Mainly cotton, it depends on the garment."
Brenda uses all types of fabrics to create her My Star line. Corduroy, 100% cotton, and velvet, among others combine to produce her garments. Delightful dresses, precious onesies, and adorable hats, are carefully crafted by her and her close-knit team.  Everything she offers, including the polo style shirts, T-shirts, onesies, bibs, and cuddly blankets, feature her trademarked logo and label.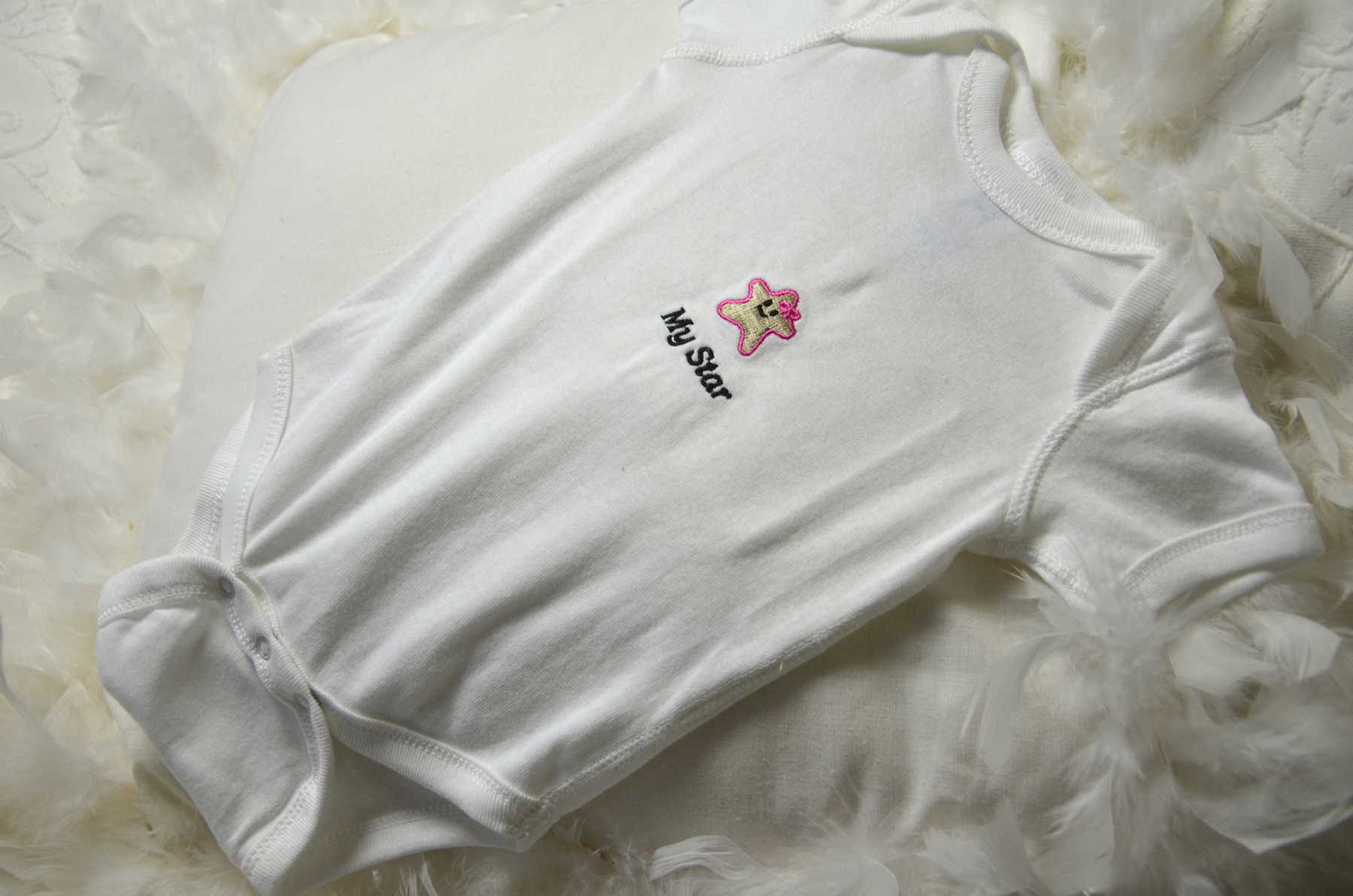 Q: Can you create one-of-a-kinds?
Brenda: "Absolutely!"
I asked if a customer were to contact her for an originally designed garment, and provided the measurements, would she be willing to come up with something unique, just for that person. She said yes, she loves to utilize her talents to sew, and can provide customized clothing for anyone's "Star".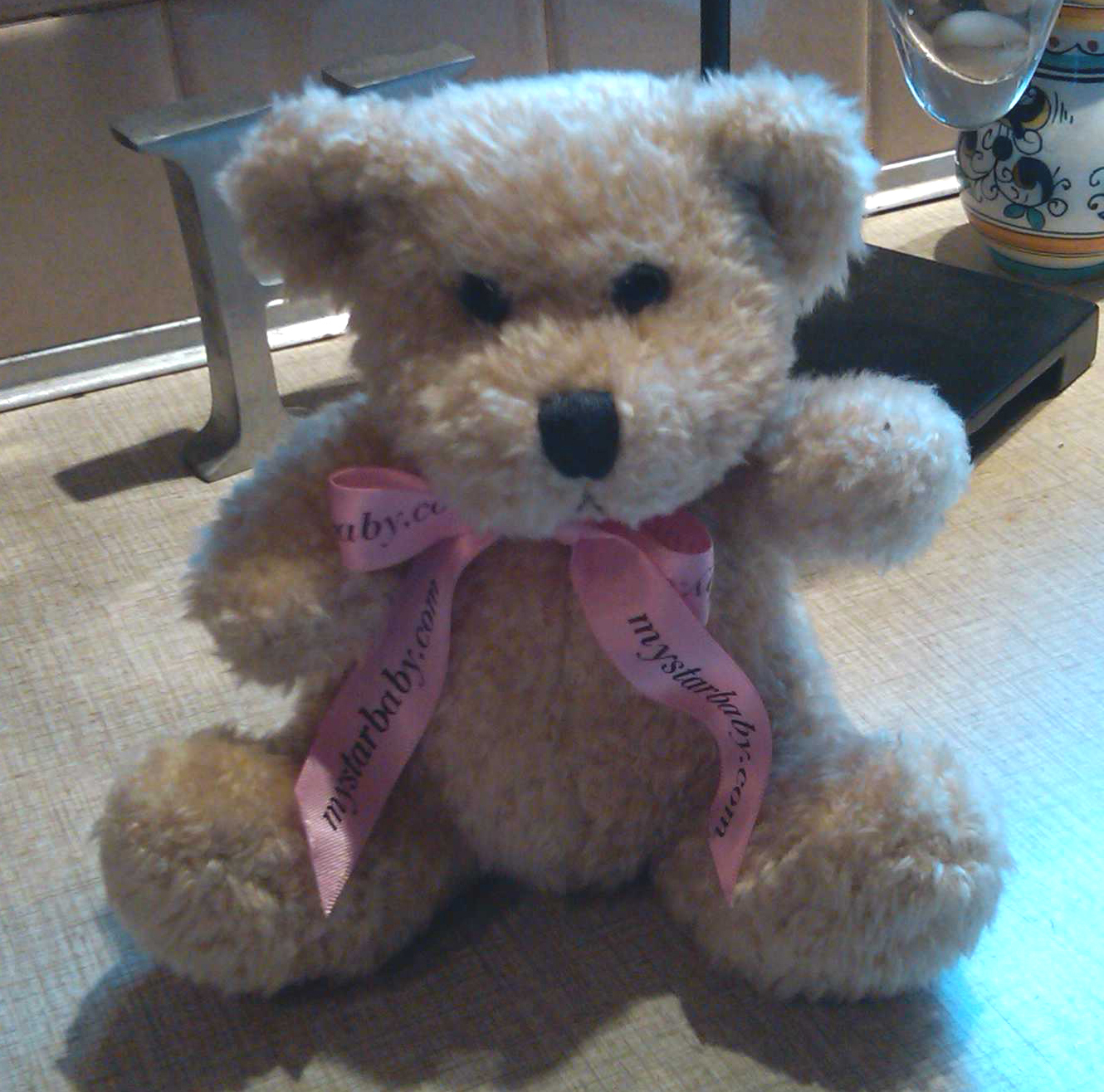 Q: How did you find Thirty Seven West?
Brenda: "Oh, I have to tell you this story…"
Going through some of her mother's things, she came across a bunch of old clothing labels (Her Mom labeled all her stuff!) and an order form from Name Maker. With the information provided, she was able to get in touch with Linda, for her own My Star labels.
During the initial conversation, they discovered that Brenda's mother had purchased her labels from the company Linda's father purchased in the 1960's and moved from New York to Atlanta. We are Name Maker's sister company and we are the custom woven label division.
She is thrilled to work with Thirty Seven West for all of her brand name labels and supplies, she feels that this connection has provided additional confirmation that she is on the right path. Saying, "Linda is very professional and has a great eye for detail. With her experience and expertise she helped me make the best decisions for my company regarding personalized fabric labels and personalized ribbon." "I feel like she attentively listened and heard my needs and helped steer my company in the right direction."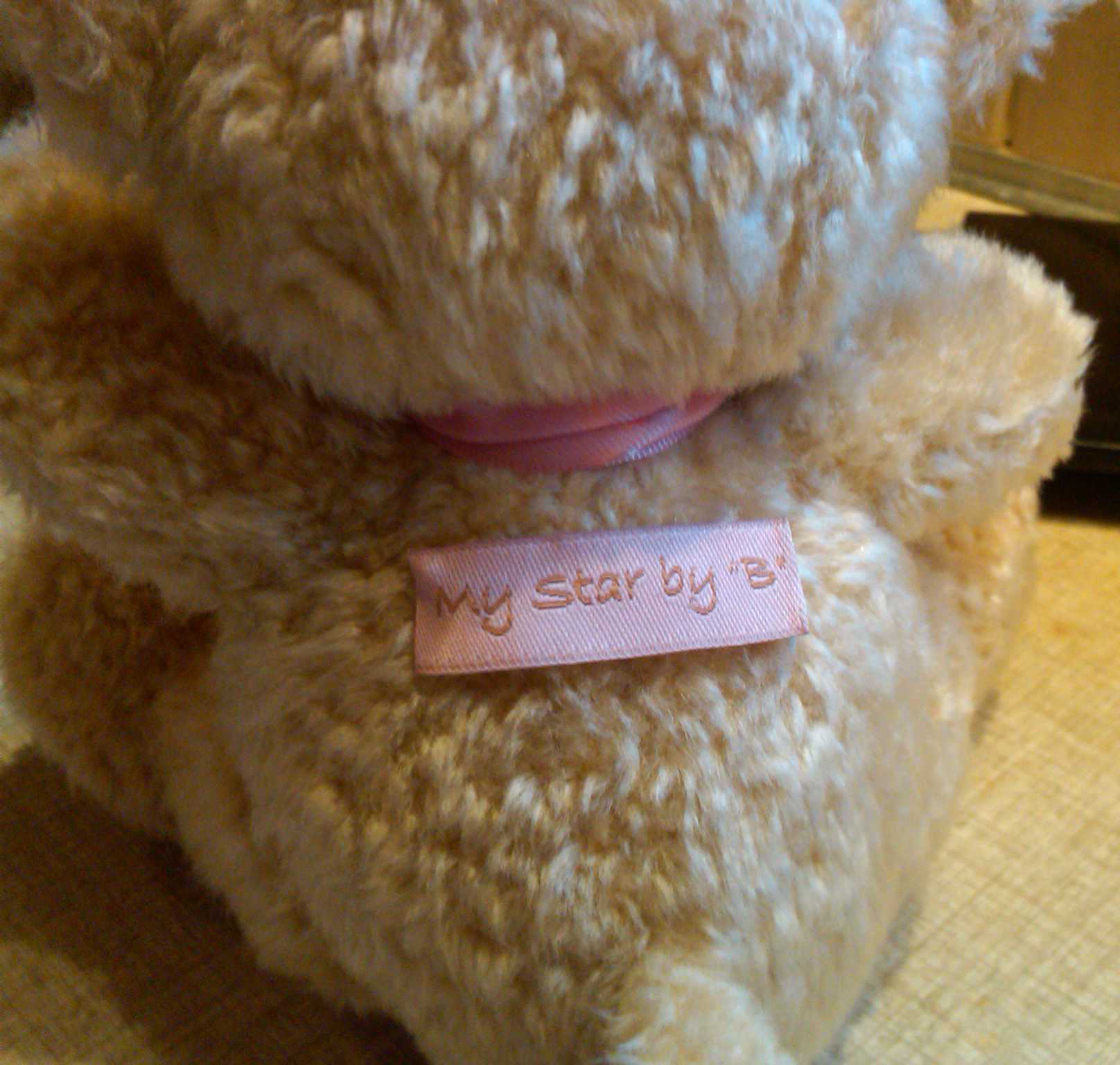 Q: What's on the horizon for My Star by "B"?
Brenda: "I am show casing my Fall/Holiday collection at the 2012 IX Center Christmas Collection in Cleveland on November 16, 17th, and 18th. " I am also planning a fashion show featuring my New Spring Collection in 2013. ."
Brenda's mission to inspire children of all ages is admirable and fantastic, and her quality made, unique garments offer every family's star an adorable and exquisite garment that will let her shine a little brighter.
There is a Star in every family!
If you would like to contact My Star by "B", you can reach them the following ways:
Website: www.mystarbaby.com
Email: MyStar.by.b@aol.com
Facebook: Facebook.com/My-Star-by-B
Please follow and like us: