Four days have passed since the Monterey car week began. If you've been following our blog, you may have attended the kick-off party on our invitation. While you're in Monterey to be there for the whole car week or just planning to visit Pebble Beach for the big Concours contest, if you're not going to the Carmel-by-the-Sea Concours on the Avenue this morning, you'll regret it later.
Just to be clear, the event is set for August 15, Tuesday. It'll begin at 10 am and you'll be able to covet gorgeous cars all through the day.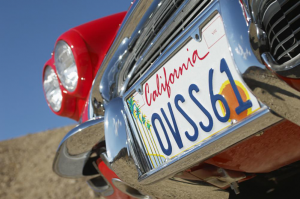 Carmel-by-the-Sea Concours
Carmel-by-the-Sea concours has been part of the Monterey car week tradition almost as long as the Pebble Beach Concours d'Elegance. For car lovers who visit California every year for the event of the year, attending Carmel's Concours on the Avenue is a must-do exercise. People walk through the streets of the small town and relish the sights of endless classic cars, gleaming in the bright August sun. To get to meet the owners of these cars and hear them tell tales of the adventures they've had is something no visitor at the Concours wants to miss, especially if they are true lovers of the car.
What's Waiting for You at the Concours on the Avenue?
Concours on Carmel's mesmerizing world-renowned Ocean Avenue is a traditional affair of all kinds of beautiful cars that people drive down to the town for the contest.
The Ocean Avenue won't be open for traffic the whole day and the streets of the town will be filled with incredible automobile beauty from all over the country. American and foreign makes and models will be parked across town, waiting for you to behold their majesty.
This year, Concours on the Avenue will host over 175 classic cars and the contest will be judged in a number of categories, including sports cars, hot rods, muscle cars, and luxury cars. You'll be able to witness the real classics, such as Ferraris and Porches thru 1989 and Multi Marques thru 1973.
Carmel's a truly beautiful place. Apart from the cars, you'll witness the extraordinary architecture of the town, which is as whimsical as Arthur Rackham's works (which were the inspiration for the architecture). The streets are lined with restaurants with delicious meals of many cuisines.
Once the prizing ceremony ends in the late afternoon, you should stick around to enjoy a wonderful dinner with your friends or family and end the day on a high note.
Concours on the Avenue has endless treats for car lovers, and you should be there today if you're one.
Please follow and like us: