If you're a classic car aficionado, you probably had this week marked in your calendar already, and you're already waking up in one of those overbooked hotels down in Sand City, Pacific Grove, or Pebble Beach. But just in case you're one of us common folk, and close to Monterey, CA, you can still have the best week of the summer what with the Monterey Car Week and Concours d'Elegance starting today!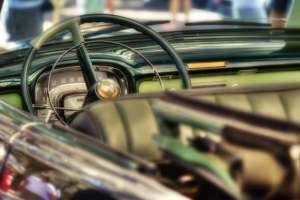 Why You Must Go
It's going to be a week full of automotive eye candy: classic, sports, collector, rare, quirky, and just about any adjective you can use for cars that make people drool.
If you're a lover of cars, that's reason enough. It doesn't really matter whether you're a proper tourist, planning on this event for months or just crashing the party on a shoestring budget. As long as you have money to find accommodation, you'll do just fine. The beauty of the Concours is most of the events are going to allow free entry or you can just walk across the streets and let the cars come to you. After all, they are constantly being driven around.
200 collector cars will be competing in the Concours this year, but that competition is the last item on the list for this eventful week.
If you still need persuasion, last year's Pebble Beach Concours d'Elegance winner will be coming around this year.
What? That not good enough for ya? If Jaguar, bringing their rarest 1954 XK120 SE for its reveal since its restoration in New Zealand to the show, is what will take you to come join us. Well, that's happening, too.
The Kick-Off Party This Evening
                    
Alvarado Street will see the car week kick off later today. Mazda Raceway Laguna Seca is hosting the party on Alvarado Street, which will remain closed between 3 pm to 8 pm up from Franklin Street all the way down to Del Monte Avenue.
The party will have lots of live music and 30 race cars with their drivers to celebrate the start of the car week.
So, don't try to drive up to the street. Instead, park your car in the Downtown Parking Garage at Washington and Tyler Street and enjoy the evening on foot. If you're not driving there, you might want to use the free MST Trolley service between Fisherman's Wharf, Monterey, and Cannery Row between 10 am to 7 pm.
Whatever you do, make sure you get to Alvarado Street by 5 pm. That's when the party begins.
And this will only be the start of a fun packed week for gearheads. If you're one, you have got to be there. We'll be waiting!
Please follow and like us: