Your company's image is vital to your business success. Having a professional look for your website, packaging, and other business tools conveys a sense of trust in your abilities to provide quality service and exceptional products. In fact, it's so important that many business service companies now focus on making it easy for entrepreneurs to coordinate invoices, cards, t-shirts, and more with their company logo, because they understand how crucial a professional appearance is to the success of any small business.

And although companies such as Vistaprint do offer personalization services that cover the majority of business marketing needs, they are behind the curve when it comes to creating custom logo ribbon, and in discovering the marketing applications it can be used to enhance.
Understanding how ribbon that has been printed with your company logo can be utilized as a marketing tool for your products or your services is the first step to strengthening your client base and enticing new customers by using this affordable advertising extension.
Product Enhancement
Custom logo ribbon can be used in a variety of ways to enhance the beauty and appearance of your products. Candy makers, bakeries, or those highly popular cupcake businesses can all benefit from the use of logo ribbon. It can be used in place of, or as an accompaniment to twist ties on bags of goodies, lollipops, cakepops or any other delectable edible as a wonderful way to identify the culinary artist, business name, or offer contact information for interested buyers.
But customized logo ribbon can also be used to beautify any product's wrapping or packaging. Exclusive fashions, crafted originals, or even wholesale products look stunning with the addition of personalized ribbon that features your company logo, brandname, or another message that shows your customer appreciation.
Name Recognition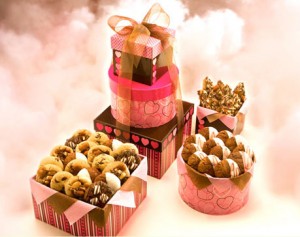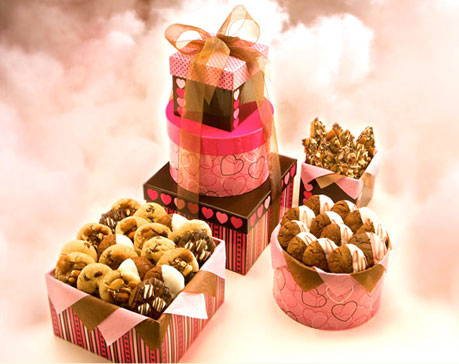 Placing your logo, business name, or ordering information on custom printed ribbon is a wonderfully affordable way to increase your company's name recognition. Tie it to give-away items at community fairs, city festivals, and trade shows to get your business name circulating within your target audience fast. It is a great alternative to expensive printed items like mugs or tote bags. For instance, instead of spending thousands on toothbrushes that proclaim, "Dr. Smiles Dentistry, Main Street America," you could purchase the toothbrushes and tie on your personalized ribbon bow for a fraction of the cost. 
When used for client appreciation baskets, customer gifts, or similar occasions, ribbon that has been customized with your company logo adds a sense of style and attention to detail that customers will respond to with a positive feeling.  
You can affordably enhance your small business marketing strategy by using beautifully printed, satin logo ribbon. Show your customers that you appreciate them, take pride in your product, and care about the little details by accenting your company gifts, give-away items, and products with ribbon that has been printed with your company logo.
Please follow and like us: