Making and designing your own clothes can be rewarding, selling them is awesome. People are always looking for ways to make themselves special by exploring new lines of products. Unique clothing lines that small companies have to offer are a great source for new styles and fads. A smaller business can mean more originality and thought put into a style of clothing allowing for a unique styling that is not always offered by large companies. Sometimes though, funding can set you short of advertisements that larger companies take for granted like commercials. That's why your uniqueness should market itself. Special labels can be applied to your clothing, instead of a simple "L" for large or "S" for small. Try finding a way to design your own specific custom label. People will become more familiar with your brand if they see something common that catches their eye.
Catch their eye and be memorable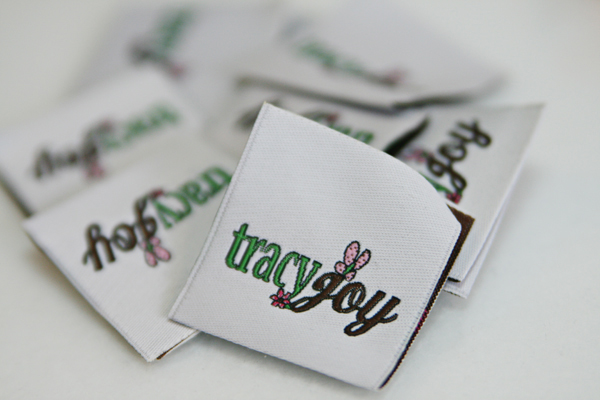 A first sale to a customer can be difficult on its own, but further sales can be easier if the customer is familiar with you. A unique label can catch the eye of a customer and keep your name on their mind. As they do business, they will familiarize your label and are often likely to remember you next time they order or purchase. Familiarity is a principle that many companies like. They feel more secure knowing that what they are getting is what they want. Your personalized label will help them feel secure about your products. As you add your particular line of clothing or other departments, the unique label you provide will assure customers that this product is made by you. You should choose a label that is not only unique, but is eye catching. Keep in mind that what people see is important. You want your label to be catchy and have a similarity to the style of your brand. This will enforce a connection between what your brand style appears to what the label endorses. You may try including your label into the actual style of the clothing, be sure to make the two similar when choosing a label design, so that people will not be confused about your brand. You want to maintain a uniqueness of style with the quality of your brand.
A label speaks volumes about your brand
An individualized label that stands out among other clothing brands will also be a topic of conversation amongst people. If people like your product, they are likely to blog or share what they like about your clothing lines. You can take advantage of the "word-of-mouth" marketing department. It's free and all you need is something that stimulates the conversation. A simple comment from one to another about how awesome their shoes are, can lead to questions like "where did you get them?" Then your name can become the topic of discussion.  Your reputation begins to take flight. People see not only the style of your brand, but they see your name. The simplicity of a label that is unique to you and your brand will help you market whatever products you design.
If we can help you be unique, memorable and facilitate in communicating your brand positively to all your customers, it would be our pleasure!
~The Team at ThirtySevenWest
Please follow and like us: