Graduation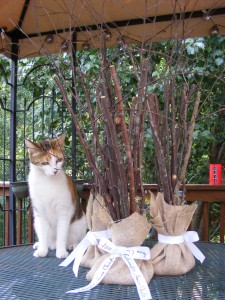 It's that time of the year again, as hopeful students walk across a stage, receiving their diplomas and looking towards a brighter future. Whether they are finishing high school, or entering the "real world" after college, most young adults will always remember their graduation.
Personalized ribbon can be a small, but important accent to any good graduation party, there are so many uses for it! Custom ribbon is a great way to make  gifts special and help set a festive mood for the entire party. We all feel special when we see our name imprinted on something. Everyone at the party can take a piece of the ribbon for a keepsake.  You might even ask your school to give permission to use the school logo on the ribbon!
To start, there are many basic things that custom ribbon can be helpful with. It can be used for gift-wrap, balloons, favors, flowers, scrapbooks, and bows.
The Festive Atmosphere with Great Party Favors!
Having a party to celebrate the graduation of a loved one is a great way to make the entire experience more memorable. Custom printed ribbon can add a personal feel to the celebration, making the party more than a generic "congratulations". Personalized ribbon from Thirty Seven West allows you to play with many colors, and designs, such as stamping the graduates name, or graduation year.
The ribbon can be used to wrap gifts, or tie together balloons. Small party favors can be decorated with the customized ribbon, making them stand out and giving guests something memorable. Like balloons, flowers can also be tied together with bows made from red, white, or any other color ribbon, giving an aesthetic touch to something already beautiful.
Something to Remember-A Keepsake
Great pictures help complete the memories of Graduation Day.  Although personalized ribbon may not help with picture taking skills, it can help with the presentation of the prints. A scrapbook or photo album is a great way to save all the memories from such a special day. Once again, our personalized ribbon is a great help! The custom ribbon, with the graduates name and year, even with their favorite color, is a great addition to any scrapbook, and will make it much more personal.  At Thirty Seven West we make your name come to life!
Check out the great selection of assorted ribbon colors and letter styles that what we have to offer at Thirty Seven West
Call or Email us if you have any questions.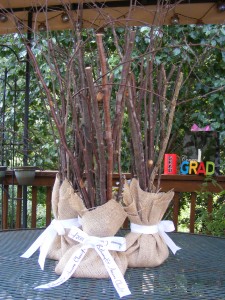 Please follow and like us: