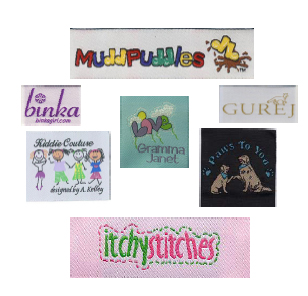 So, you have created this wonderful purse, clothing, baby item, blanket, quilt, prayer shawl, scarf, cooler, sachet, pet product or even wedding invitation or favor! Now you need a label to show the customers that YOU actually produced the product. Your next step is to look for the company that makes custom woven labels. A company you can trust…a company that promises less and delivers more.

At Thirty Seven West we have an outstanding reputation for attentive customer service, quick turnarounds, excellent pricing and low minimums. Thirty Seven West can put almost anything you wish on the custom woven label for you. We truly treat each label as a work of art, signifying and confirming the passion and pride for your product.

The question that arises often is: "What shall I include in the design of my label?"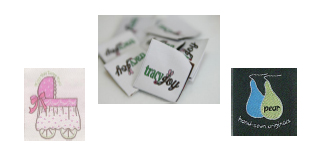 We have the perfect answer for you. There is no doubt that all of us want repeat business, and we also want people to say nice things about our company and products. So, besides your company name and/or logo, you want to let your customers know where they can buy more bags, clothing, baby items, blanket, quilt, prayer shawl, scarf, cooler, sachet, pet product, etc. Let's face it, most of us do not even remember what we had for breakfast today…so thinking about where we bought that shirt, or bag, or purse is not on our priority list. Or, the item might have been a present and the person that received that present loved it so much, that he/she wants to buy another one. But there is no contact information on that woven label…Guess what? You just lost your customer!

So, we suggest including your company's website or email address at least. It is the easiest and most convenient thing to do, as almost anyone nowadays in America, has access to an internet connection. You might also want to include the phone number. And there you have it! As the customer looks at your woven label, he/she will be able to contact you and buy more products from you or refer people to your business!

And the way we make our woven labels, with the outstanding quality requirements, our clothing labels will probably outlast your creation!

When we work with you, we do all we can to  simplify the process and help you understand what is needed to get your labels right… the first time! Give us a call or drop us a line! We are looking forward to partnering with you in your branding!
phone number: 877 – 627 – 9408
email: info@thirtysevenwest.com
Check our woven labels on our website: http://store.thirtysevenwest.com/custom-woven-labels/
Please follow and like us: