For those of us who work in the fashion industry, you know that your dedication to create lovely, trendy, but functional clothing and accessories isn't a superficial pastime… it's a calling. You put your heart and soul into each and every design you make the same way an artist is compelled by his or her canvass, or a writer is urged to solidify ideas on paper.
And because so much of your personal identity is wrapped up in your products, your garment tag deserves a fair share of your artistic impression too.
Not only will it help establish your credibility as a designer, but it also has the power to propel your name recognition across the globe.
In fact, think of all the easily recognized labels you know… it's probably around a gazillion, right? You don't have to wonder who designed that smashing top, dress or suit… the brand name label or trademark symbol makes it simple.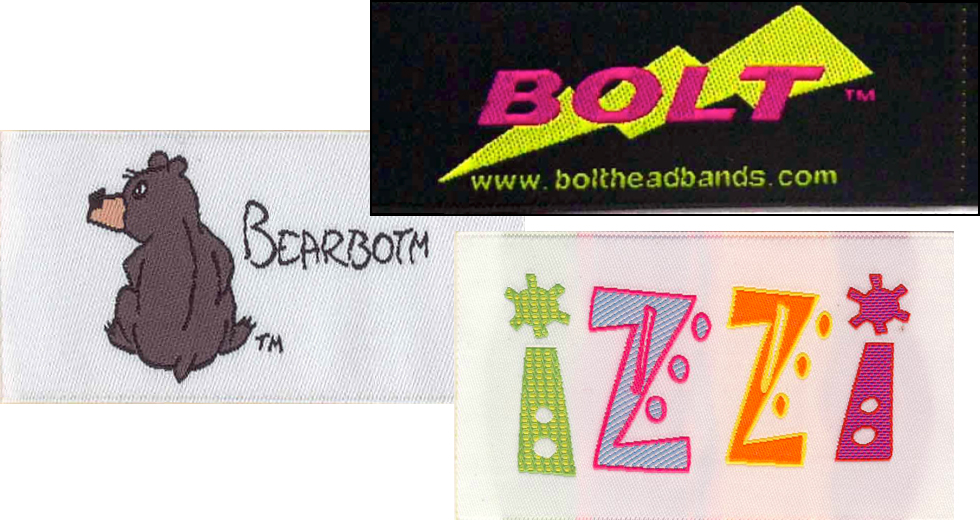 Fluctuating Fashion Trends and Steady Simplicity
Whether you design products that are on the cutting edge of the trendiest fashions, or you focus on the elegant designs that are timeless, your clothing label should reflect your product. And at Thirty Seven West, that's exactly what we can help make happen.
Our industry professionals know the label business inside and out. It's part of our total customer service package. You've envisioned a triangle shape fabric tag with neon colored text and outrageous artwork? No sweat! Our dedicated team of consultants and artists can help make your vision a reality.
Perhaps you'd like to create a special clothing line for breast cancer awareness and dedicate part of each sale to the fight against this disease. Fantastic! We can help you alter your current custom label to include information about the program.
I have a beautiful Vera Bradley that was created for just that cause, and I love to carry it.
Don't discount the power of a customized woven label. It can establish credibility while it's acting as your "word of mouth" advertising. Call or contact us today to get stated on your unique fabric label.
Please follow and like us: