Cotton Is Still King: Why Using 100% Cotton Tags Just Makes Sense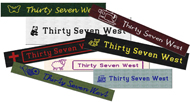 You put your heart and soul into your products. Whether you create adorable children's fashions, practical outerwear, or sophisticated boutique accessories, every piece you design comes from the artistic part of your inner being and makes a statement about what you want others to associate with your brand and your style. Similarly, the garment tags that you use in your products say a lot about your company, and have the power to either enhance that image or unconsciously damage it.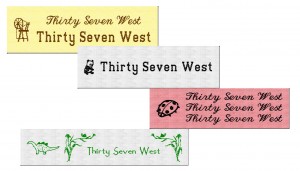 With the current shift toward natural products, green innovations, and environmentally conscious decisions, using 100% cotton tags for your garment care instructions or branding purposes makes a subtle statement about the things that matter most to you. Natural fibers not only feel great, they are a product of our environment, reducing our reliance on synthetically generated materials, and for that reason, make the perfect addition to your custom clothing or fashion accessory line.
Naturally Created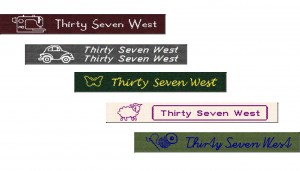 Our world contains incredible resources, and while man-made products often make our lives easier, natural fibers produce material that is functional and pleasing. 100% cotton tags combine softness with utility, cotton's durability is well known and provides an excellent medium for garment care instructions or brand name tags that you want to last throughout the life of your product. Our 100% cotton tags come in beautifully established designs and sizes, but you can customize them with a choice of fonts, so your cotton tags present the image and appearance you desire.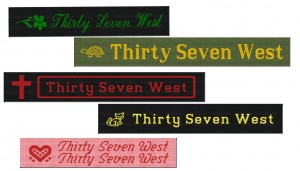 Incredible Uses
Perfect for any fabric application, 100% cotton tags look wonderful in stylish tote bags or discretely attached to linen articles for the home, such as towels and washcloths. Children's wear, hats, backpacks, and more can be branded by using cotton tags and you can be assured that the cotton tags will maintain their well-crafted appearance after repeated washings.
Check out our entire line of customized woven labels, but don't forget to consider 100% cotton tags. If you're looking to combine functionality with style, cotton tags just make sense. Contact one our woven label specialists today about ordering 100% cotton tags for your business.
Please follow and like us: