Does this sound familiar?
"Where did you get that? Adorable, I just love it! I've got to have one!"  "It's stunning!" "How do I find them?"  "Can I see if there is a cloth tag or label with the maker's name on it?" "I hope it's there!" "Let me google that business…"
Aren't these phrases what every designer, creator, or inventor wants to hear? In fact, aren't they exactly what every fashion designer dreams of, imagines, and hopes for? You better believe it.
We have produced samples as well as orders for companies such as Louis Vuitton's 10 Cane Rum, Nike's newly remodeled stores in NYC, Couture Division of Bisou Bisou, Julio Iglesias, Duck's Unlimited, Buck Knives, and more!
But sadly, most developing entrepreneurs in the fashion industry don't consider these questions when making decisions about investing their hard-earned money in advertising and marketing strategies to promote their brand name products, or even consider the impact their fabric label design will have on their overall company image. The omission can be terribly costly. Or what is even worse, they may think that perhaps waiting until their name is established to purchase customized labels is a better plan, because by then they'll have the available funds. Huge Mistake!
What is the biggest mistake many designers make when considering high quality custom woven labels?  Thinking you can put off the label ordering until the product is almost complete.  Oh my!  Ordering your custom clothing tags is a process of decisions and calculations and creativity.  It can be an interesting process or it can be met with much stress under duress of an extremely tight timeline or deadline.  It takes a bit of time to design, develop, measure for the perfect custom woven tags that is a great investment the first time around.  One which you can keep and stay with for a long time during your company's development and building your brand.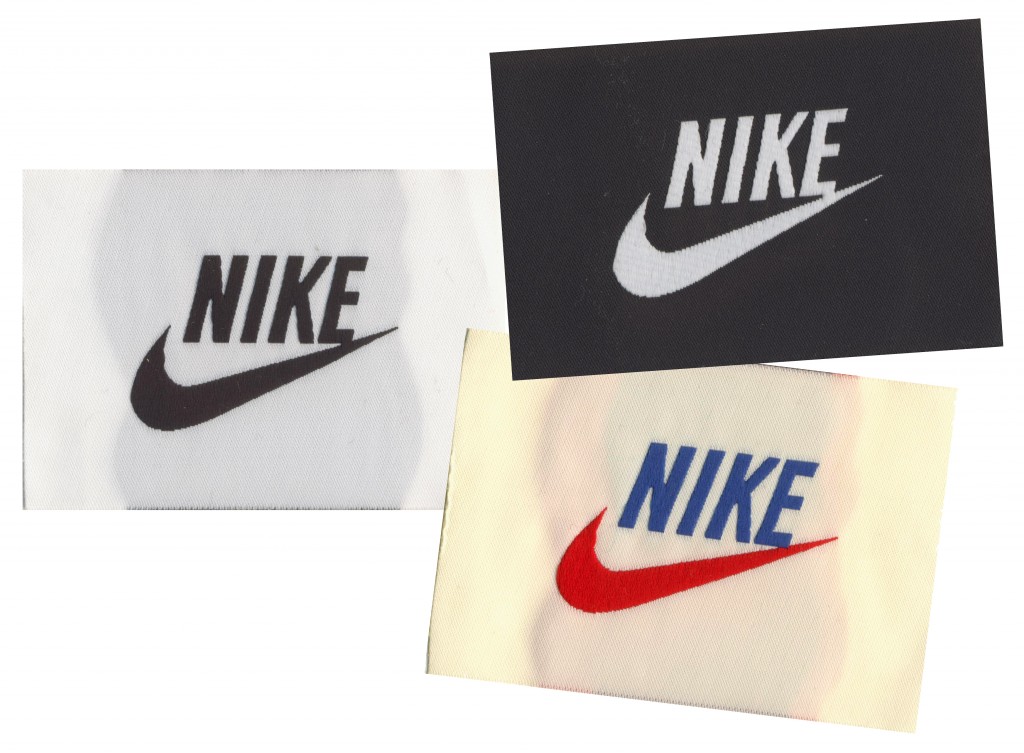 Newly emerging designers, small business owners and practically anyone just following their dream and starting out with a new company, must discover affordable ways to advertise their business, and with all the competition out there, they most definitely need to employ effective methods and techniques that put their name brand out into circulation immediately. And although most of them understand the professional value of a custom fabric label, they are hesitant to invest in an item that they may not need, or use for months.
Moreover, having that "WOW!" factor on your label, one that truly represents you, your company, and your passion is amazingly important for your company image. And what better way to accomplish this end than by creating your own unique, custom woven label that not only advertises who you are and what you do, but that also offers a glimpse into why you do it.
A high-quality, custom woven tag placed on your stylish garments, one-of-a-kind products, or home accessories and fashion accessories provides that perfect, professional finishing touch for any design. Wonderfully economical, business owners who aren't quite ready to order five to fifty thousand garment tags, but who need the professional look that a custom cloth label provides can find their perfect label solution, and add their contact information or brand name to their fashion creations right here at Thirty Seven West. I've said for years that "Your fabric label or custom cloth tag is your business card everywhere your product goes," and is why I started Thirty Seven West. I wanted to offer quality clothing tag and label options for small businesses as well as mega businesses, in quantities that are economical for each need. I know that when you see our dedication to your company success, and the fantastic results of your "mobile" business card, you'll keep coming back for all of your personalized labeling needs. It's as simple as that.
Click here Where to Start when Ordering Custom Woven Labels
Please follow and like us: