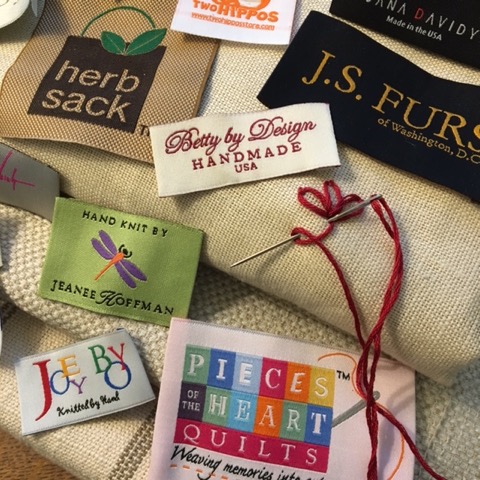 People often confuse custom woven labels with printed tags.
While both serve a similar purpose for clothing and other fabric goods, they each have individual characteristics that set them apart from each other.
If we start with the basics, custom woven labels are created on looms that weave your design and text into the material to arrive at the finished product. A printed label on the other hand simply prints the text and design you want on the material. For the most part, these tags are made out of a range of different fabrics including satin and polyester.
With the basic difference aside, it is time we move on to the more decisive factors about each that can help you determine which of the two works best for you. We will be analyzing both in terms of durability, cost effectiveness, and the look. Let's begin: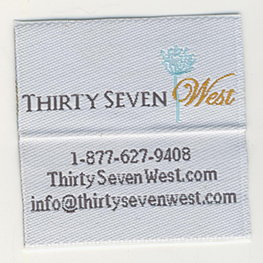 Durability
When it comes to what will last longer, the answer is woven labels. Since these are woven threads, there is less chance of your logo, design, or text being worn out or fading away. The case is different with generic printed tags. These tags wear away quicker after multiple washes as the print fades away over time.
Cost Effectiveness
When you're running businesses, you obviously look for the most value for money – that is great quality for lesser price. The process may include bargaining and/or bulk buying to ensure you keep your production costs to the minimum. When choosing between printed tags and custom woven labels, printed tags are sometimes less expensive than the woven labels. However, for the most part, this factor is highly contingent to the vendors you pick.
Since our main business is Custom Woven Labels, we are able to produce top quality labels and provide excellent value for money – even better than what you'd normally pay for printed tags.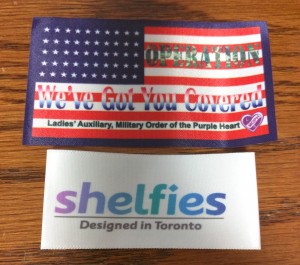 The Look
Whether you're a home based business or one with a brick and mortar presence in several different areas of the state, you must be familiar with the extrinsic appeal of your product. The overall look of your product plays an important role in helping the potential customer decide whether they wish to buy your product or not.
Looks matter!
Custom woven labels add a professional look to your products. The finesse they bring makes your products look worth the money you charge for it! In contrast to them, the printed tags are simple looking. They are generic and usually do not add as much value to the end product.
Regardless of that, both label types can be sized and customized as per your requirements – and that is what matters the most for your business.
It always pays to introduce your product into the market with a label – you can now decide whether the custom woven labels work better for you or should you rather stick with the printed lables. In case you decide to go with custom woven labels, make sure they are properly designed. We can help you with that! For more information, contact us today!
Please follow and like us: