Ribbons can add a hint of decorative flair to everything they touch.
Check out these fantastic ways to use custom printed ribbons for event décor.
Celebrations make our lives colorful. Whether it's the festivity of Christmas, the occasion of employee/company success, a celebration of summers with outdoor barbecue parties, or the Bohemian themed graduation after-party at the beach – the fun and frolic attached to these merriments is something everyone looks forward to.
Now regardless of what the event is, when you celebrate, you want to celebrate in style. This is why the décor holds prime importance when it comes to organizing celebratory events. It doesn't matter whether you're a corporate entity, a stay-at-home mom/dad, or a freshie in the university – you want your parties to be remembered by everyone who attends them.
Unless otherwise monitored strictly, event décor can end up costing you a fortune – but not if you're smart about it. Custom printed ribbons present a fun and affordable way for event decoration. They are simple, yet versatile. Plus, they are easy to manage!
Need event décor ideas using ribbons? Here are a handful of those:  
Chairs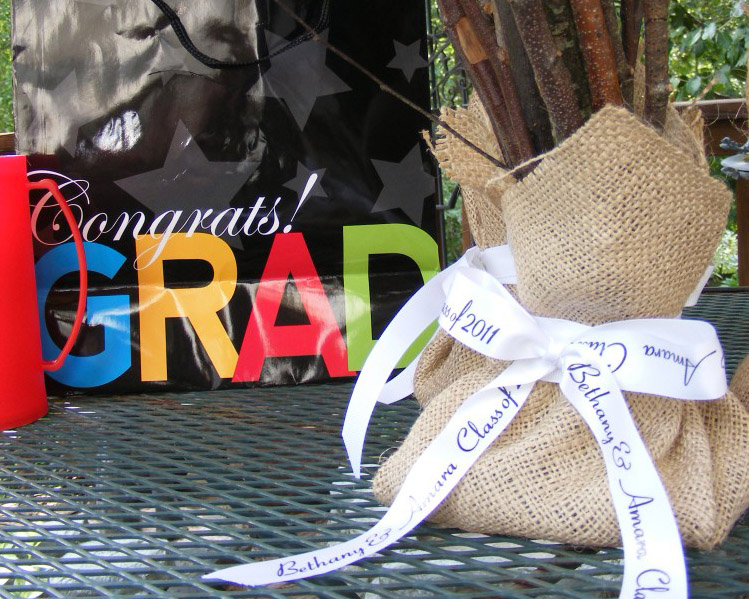 You will obviously have chairs at your event – people need a place to sit! Tying personalized ribbons around the back of these chairs can add an instant pop of color to them. To achieve a formal look with customized ribbons, go for a single ribbon bow. Alternatively, using different ribbon colors and sizes will add some spunk to your chairs. It all depends on the type of event you organize.
Ceiling Décor
If you're having a large scale party indoors, it's a good idea to pay some attention to the ceiling too. Personalized ribbons can be ordered in bulk from us at Thirty Seven West. Now, this idea may be a bit overboard for our corporate clients, but for those of you planning a grand bridal shower or birthday party for your loved ones – it's a winner! You could simply line the ceiling with vertical strips of ribbons, let them dangle from the ceiling with flowers or diamantes attached to them, or simply create a paneled effect using string lights and balloons with the ribbons.  There – the ugly ceilings will be well-concealed!
Backdrops
Most events both corporate and private, feature backdrops for photographs if nothing else. If you plan to incorporate a backdrop in your event, the simplest way to do that is to tie custom printed ribbons to a frame or a string, high above the ground and let them freely flow downwards. For something more intricate, use ribbons in same or different colors to create an abstract crisscross pattern or knotting them together in macramé style. You can even add beads, paper flowers, pompoms, or butterfly cutouts for more personality.
Enhancements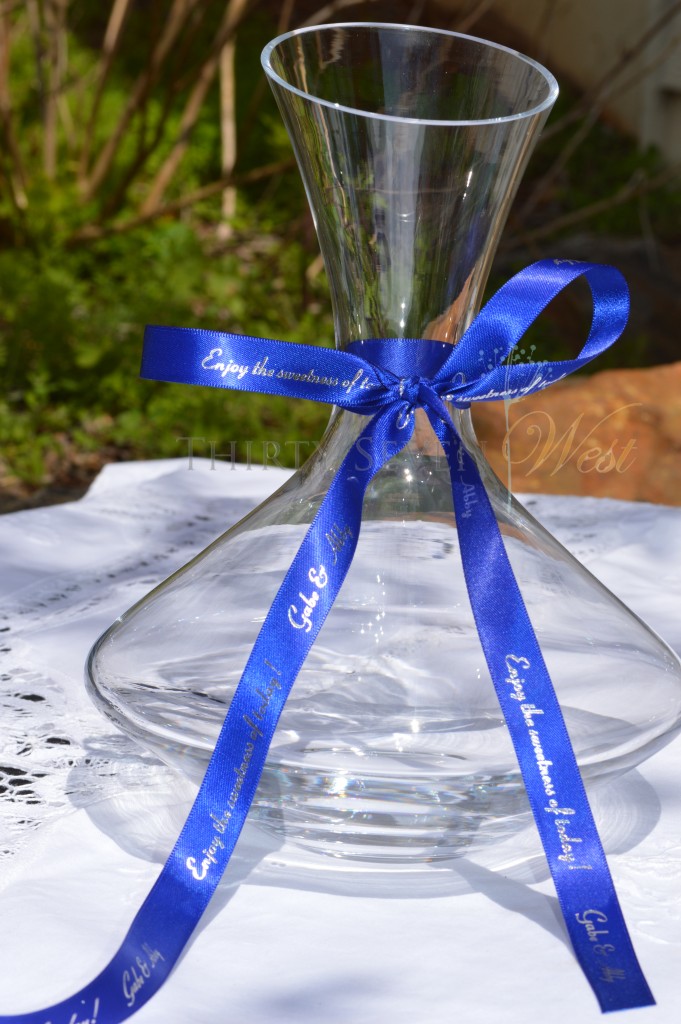 We all know ribbons work great as enhancements. You can use them to add finesse and a touch of thoughtfulness to absolutely anything at all. So, whether you're creating DIY wreaths with custom printed ribbons, tying them around napkins for better presentation, or using them as a finishing touch for the centerpieces – you're good every way.
The best thing about using custom printed ribbons for décor is the fact that they don't limit your creativity. You can be as simple and flamboyant as you want when using ribbons for décor!
Please follow and like us: