The Many Uses for Personalized Labels
Believe it or not, clothing label tags are not only used by large fashion companies to identify the designer and provide the care instructions of a garment, there are many outstanding, yet overlooked purposes for which they can be used! Personalized fabric labels can serve as a business card on a handmade garment, contain instructions for fabric care procedures, or serve to identify a specific designer; however, personalized labels have other uses as well, such as in garment ownership recognition and unique gift giving.
Name Recognition
Clothing designers and fashion artists use a signature label on all of their products. The personalized woven label or garment tag typically contains the designer's name and/or company information. Individuals that are trying to establish a name in the fashion industry find that the inclusion of a personalized label completes the overall look and professionalism of their garment or accessory. A personalized label becomes an advertising outlet, essentially carrying the designer's name wherever the item goes.
Well-known fashion designers understand this principle so well, that often the brand name will be embroidered where it is always visible, creating a pattern or emblem that itself, becomes a coveted symbol. This type of advertising is highly effective as well as extremely cost efficient.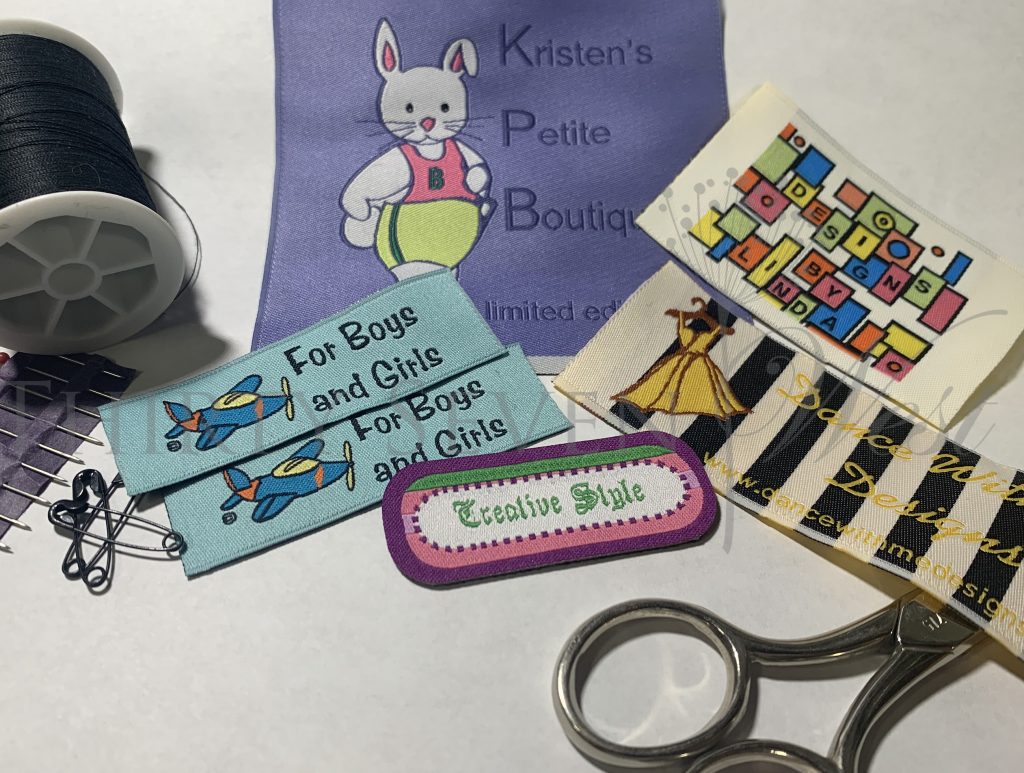 Personalized Gift Giving
So many people enjoy giving and receiving hand made gifts, the obvious care involved creates warm feelings, and a personalized woven label adds yet another special touch to the gift. A handmade sweater, a baby afghan, or a lovingly stitched quilt is an heirloom that will be cherished for years, sewing a personalized woven label adds a depth of appreciation that is felt every time it's seen and provides the maker an opportunity to send along a heartfelt message with every gift.
Ownership Identification
Parents know full well the difficulty involved in keeping up with their children's possessions. Woven Personalized labels present a wonderful solution to the problem of lost coats, backpacks, and lunch bags, by providing a washable name tag that can be attached to any fabric surface.
Add them to:
Backpacks
Insulated lunch bags
Luggage
Coats, jackets, and hats
Practically anything
Personalized woven fabric labels have a multitude of useful purposes. Finding a manufacturer that will take the time to create them in reasonable quantities for your emerging business, children's apparel, or handmade gifts may be frustrating, but the functionality and durability provided by including them produce awesome benefits. Thirty Seven West is one such distributor that provides distinctive personalized labels at a great value price, with an attention to detail and quality that will delight any customer.
Please follow and like us: