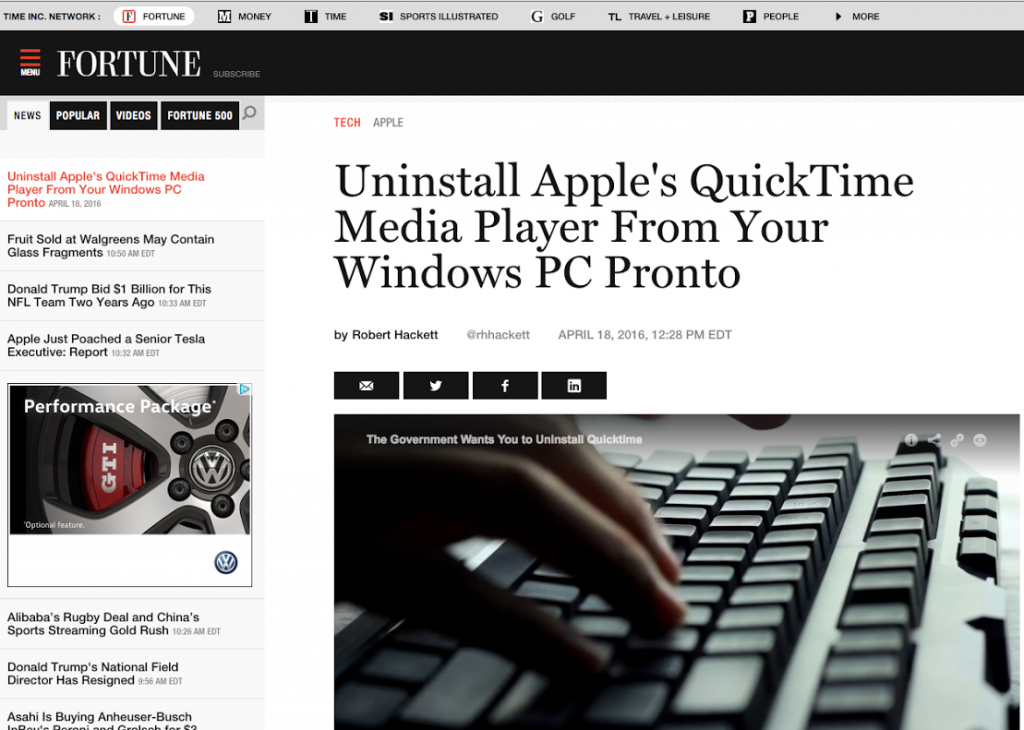 We want to pass along an urgent message to PC Users that have QuickTime Player on their computers, because we care about the health of your company and processes.
There is a security breach and homeland security has warned us all that its been hacked.
Fortune's condensed version of how to uninstall the program.
Click the "start" icon.
Click on "settings" (or "control panel" on Windows 7).
Click on "system" (or "programs" on Windows 7).
In "apps and features" (or "programs and features" on Windows 7), locate QuickTime.
Select "uninstall."
Please follow and like us: