Chicken is a relatively inexpensive way to feed a family of any size. But aren't you tired of cooking and eating it the same way time after time? I know I am. Most people stick to cooking chicken the same few ways they already know how to and know they enjoy, but there are so many different recipes out there!
This recipe of Bourbon Chicken is simple, quick and very cost efficient (chances are you already have most of the ingredients in your pantry).
Step outside of your routine and try something new. Treat your family to a delicious meal that is easy on the wallet yet really fills you up. For the step-by-step recipe for Bourbon Chicken click here.
If you are watching your figure as well as your budget click here to see the nutritional facts for this recipe.
Tried this recipe and loved it? Share it with your friends at your next dinner party. Visit our site and take a look at all of our ribbons. Use the ribbon to dress up your party or personalize it and use it to decorate thank you favors to give to your guests.
You can start the night off with a thank you by giving your guests a little gift that they can use while at the party, like these beautiful Pink Cherry Blossom Chopsticks. You can put a fortune cookie, ginger candy, or even homemade treats in the box and wrap it in the personalized ribbon saying "We're glad you could come! Love, the Smith's". They can use the chopsticks to eat dinner and enjoy a snack at the end.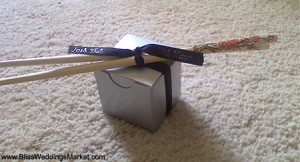 Send your guests on their way with a jar of goodies. But a plain jar is boring. Make it special and wrap a personalized ribbon saying "Thank you for attending, The Smith's"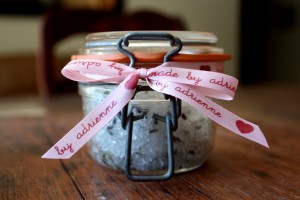 Please follow and like us: