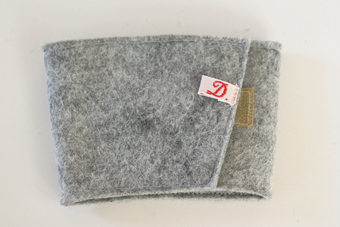 I love coffee.  And I love coffee from coffee shops.  And I love coffee in to-go cups .  I know, you hate me because I am wasting precious resources (some in the office do recycle, so fear not!).  And sometimes I really do feel bad that I haven't brought my own traveler's mug to the coffee shop… but those bad feelings quickly fade as I happily sip my coffee and drive away in my gas-powered, exhaust-creating car.
One thing that I do think can help reduce waste, and more importantly look cool, is creating a coffee sleeve.   This is such an effortless DIY project that you will have made 5 by the end of the week.  They are cute, inexpensive, and can be personalized for your friends, family, or even co-workers.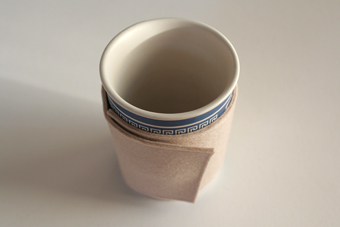 For the very small tutorial, head on over to The Small Object and check it out.
Please follow and like us: