Sometimes, it's a story of hard work and perseverance. Other times, it's a quirky little tale about being authentic and true to yourself.
The products may vary; the taglines may differ, but each story is told with the common aim to make a deep and profound impact.
As a start-up or a new business, raising brand awareness can be a real challenge. You're competing against some of the biggest names in your industry, a small fish in a big pond—how can you possibly compete with a massive marketing budget?
Sometimes, small ideas can inspire big changes. Let's take a look at 5 ways to wow audiences at a corporate event!
1. Master the Art of Storytelling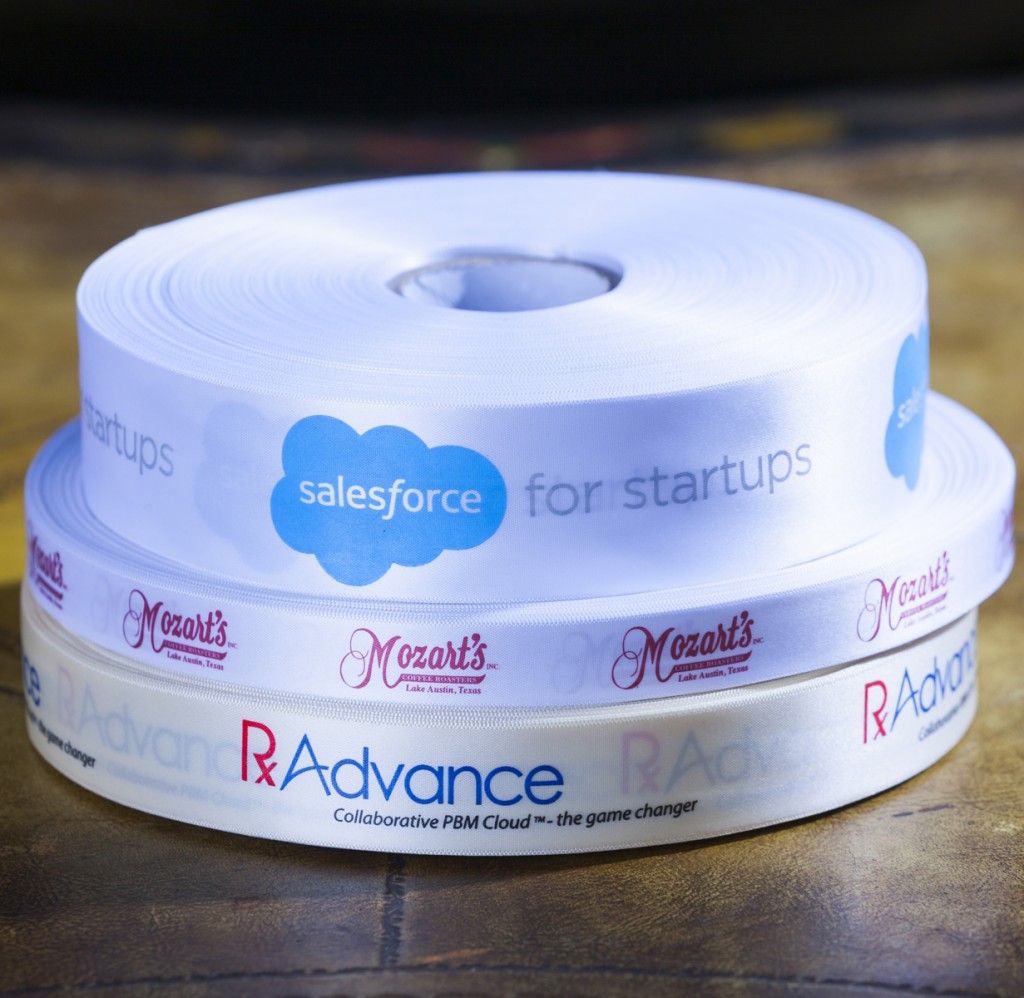 Custom Logo Ribbon with Multi color print for corporate Gift wrap
The best stories aren't always the ones with the fanciest illustrations. They're the ones that leave a deep imprint on your imagination, simply because of the way they're told.
Consider this an excellent metaphor for your brand, where you're put to the test to narrate the story of a lifetime. Remember, people respond to sentiment. Communicate and connect on a deeper level by personalizing your brand.
2. Give Audiences an Incentive
What's in it for me?
That's a question nearly every member of your audience is bound to ask whenever you try to promote your brand.
This is a great opportunity for you to show people that you care. Extend your sentiments with specialty thank-you gifts that are not only unique, but effective in creating an emotional impact.
3. Pay Attention to the Details of the Gift
Ever leave a wedding with the sweetest, most thoughtful thank you gift?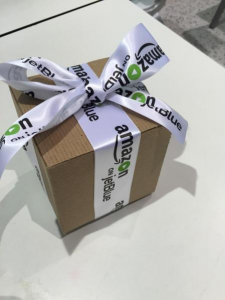 It's not just what they put into the goodie-bag or gift basket that wows you, it's the amount of time they've spent on the details to make sure that it's packed to perfection.
When you're speaking at a corporate event, you're not just representing your brand through a presentation or keynote speech. You're representing it in the smallest details.
Corporate gifts are an excellent chance to go crazy with your creativity and convert stunning artwork into an extension of your brand.
Thirty Seven West is a leading manufacturer of printed personalized luxury satin ribbons, matte textured ribbons, specializing in full color and multi-color logo custom ribbons and PMS custom ribbon matching.
You know brands and we know art as it applies to ribbons and branding.
Let's combine our passions to catapult your business to new and unprecedented heights!
We have experience with small to mid-sized companies and also serve some of the biggest companies in the world! Check out some of our products online and register now!
Please follow and like us: