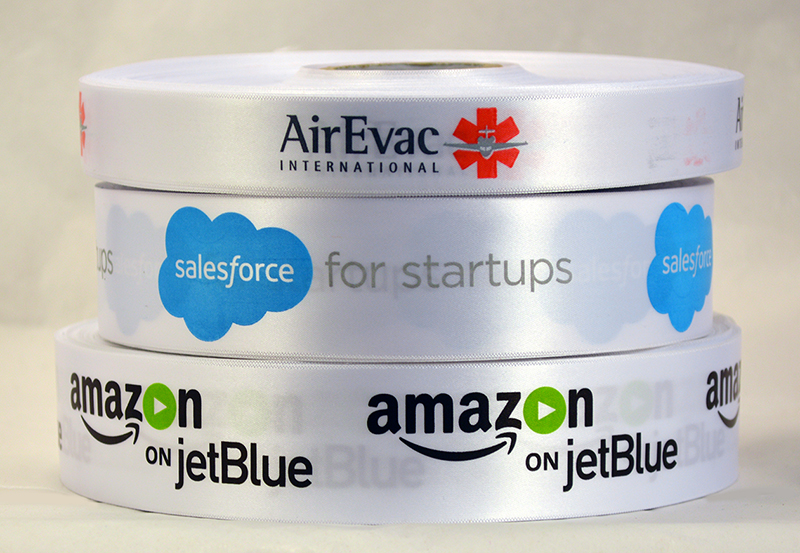 The only thing separating an established brand from an obscure one is lack of exposure.
As a budding entrepreneur, you're up against some serious competition in a market that keeps getting bigger and better. With a limited window of time to prove your talent, you simply can't say no to a rare opportunity to steal the spotlight!
Trade shows are an excellent case in point.
An exhibition featuring some of the most innovative names from a specific industry, it presents a unique opportunity for brands of all shapes and sizes to gather, attract customers, network, raise awareness, find investors and most importantly, promote their hottest products!
The Trade of Tradeshows
One of the great things about participating in a trade show—besides advertising your services—is representing your brand.
This means that you're not just selling a product, you're selling an experience. And this is only made possible with the help of small but effective marketing tools like custom logo ribbons.
Having a personal stall or booth at a tradeshow gives you a chance to personalize your brand and add some pizzazz to make your items stand out.
Here are 5 ways to make some marketing magic with ribbons:
1. Backdrop Details
So, you got yourself a fancy backdrop to add a creative flair to your booth.
Well, guess what?
So did everyone else!
Go one step ahead and add a pop of color to yours by embellishing your brand name with luxury satin logo ribbons, color-coordinated with your brand name and balloons. Not only will this act as a fantastic festive accessory to your trade show booth, but also reinforce your brand identity with full-color custom logo detail!
2. Custom Name Tags
What's the best way to make a great first impression at a trade show?
Simple—grab 'em at "hello"!
Personalized ribbon name-tags are a cool and subtle way to introduce yourself to passersby and start a friendly conversation. With everyone else donning badges and name-cards, your sweet, simple and high-quality ribbon tag will add a touch of authenticity to your brand identity!
3. Surprise Giveaways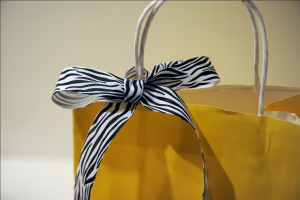 If you're really serious about making a BIG impression, don't hesitate to organize contests and distribute free giveaways.
But before you start handing out your best products as freebies, keep 'em on display throughout and make sure they look their very best. Choose from a range of multi-color matte, satin or grosgrain ribbons and imprint creative personalized messages that go with the theme of the event!
4. Dream Display
So what if it's your first tradeshow?
With your own personal booth, there's no limit to what you can do to bring your brand to life!
This applies specifically to your display table, which demands every bit of attention and love. Plan ahead and design a dream display, adding colorful accessories and details with the help of ribbon-labels for different categories and products, or incorporate gradient artwork and let those ribbons hang sideways from the table.
5. Support a Cause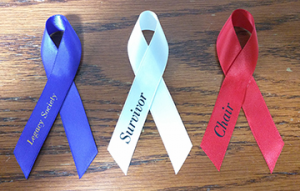 As a business, one of your biggest assets is developing a strong sense of social responsibility. Custom ribbons go a long way in representing that side as you sport an appropriate ribbon to non-verbally support a cause that you wish to associate with your brand.
Maybe a certain amount of your profits go to a children's charity. Maybe you're offering eco-friendly products or promote recycling. Whatever your cause, a ribbon can help you get the word out without being preachy.
For more ideas and inspiration on ribbon marketing strategies, visit Thirty Seven West and buy in bulk for an upcoming tradeshow!
Please follow and like us: