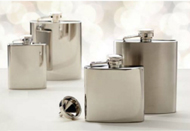 Are you the life of the party? Or just like to add a little spice to an occasion? Then you need a flask! Take a look at all of the flasks we have to offer!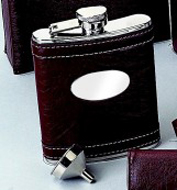 Flasks make great gifts for so many occasions. They are the perfect little thank you favor when you feel words aren't enough. Our flasks come in stainless steel, leather in a wide variety of colors including: black, brown, white, red, pink, hot pink, baby blue, indigo, green, and orange, and we also have painted and crystal studded flasks. All of which include attached caps to ensure you never lose it.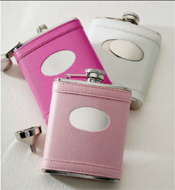 A flask makes the perfect gift for your bridesmaids and groomsmen as a special way to say thank you for standing by your side on your special day. Engrave their name, a date, or a saying into the flask so they will always treasure this gift.
Anyone can give a flask, or a frame, or even a key chain to say thank you, but personalized giftsshow the recipient how much they really mean to you. Going that little step further and adding their name proves how much you care.
Flasks also make great gifts for corporate and executive occasions. Want to give a big thank you to your boss? Engrave his/her name, or even the company name into the flask and they are sure to appreciate it. Or want to give your employees a special bonus? Give them a personalized flask engraved with their name to show you really appreciate everything they do for the company.
While you're at it, why not gift wrap this special present with some of our personalized ribbon? Put your names and the date of your wedding on it so everyone will remember the big day!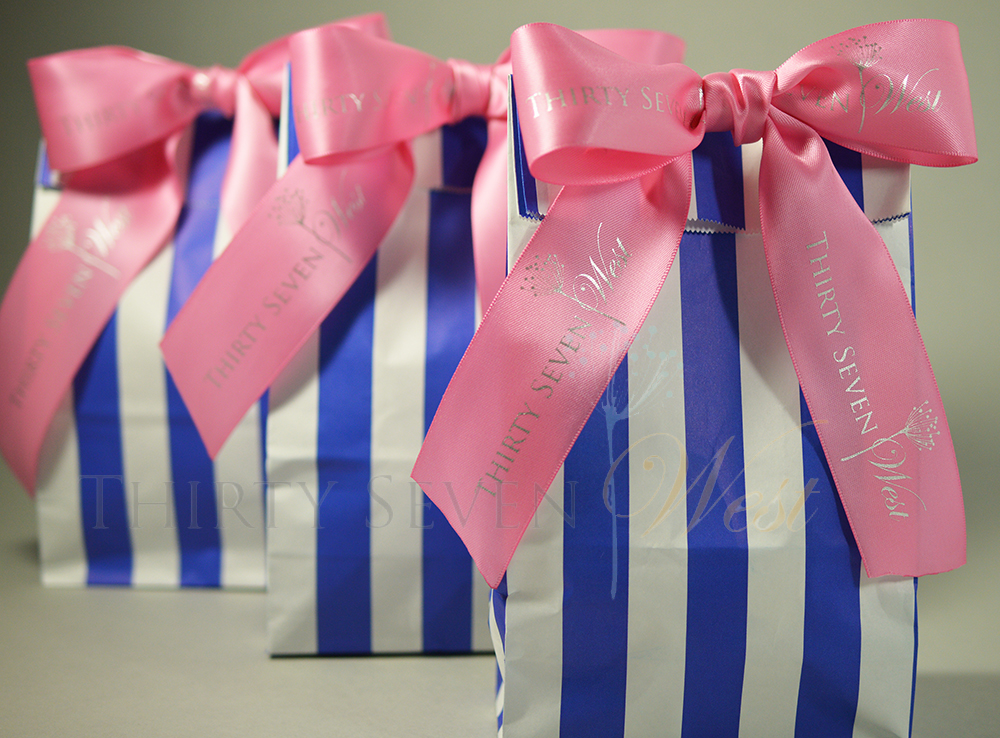 Please follow and like us: