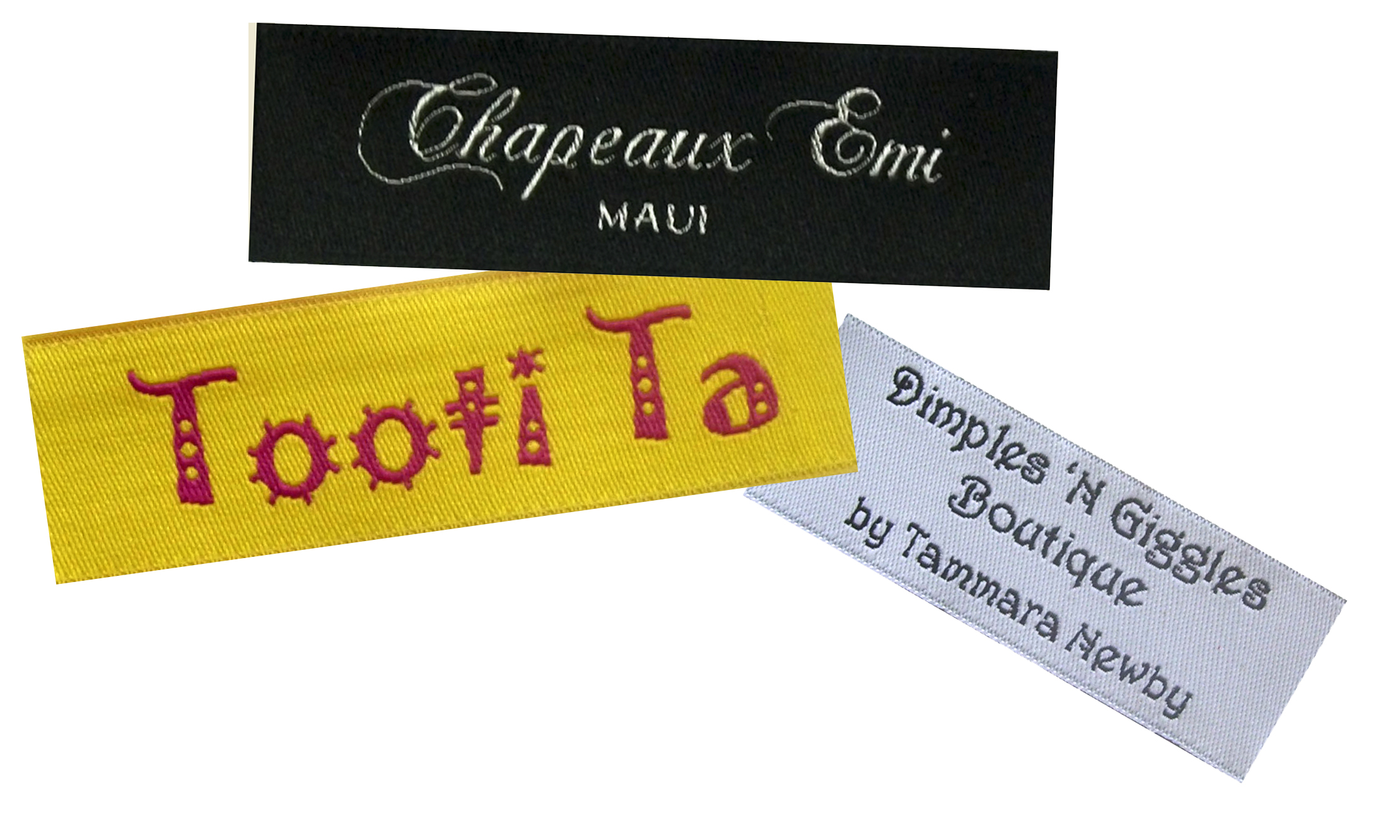 We want to do our part in helping all our clients, both present and future, get the labels they want at a price that isn't going to cost an arm and a leg. So we created our Personalized Fabric Clothing Labels (Semi Custom Labels) for people who are looking for fabric clothing labels with a minimum of only 50 for $75.* These labels are a perfect complement for any line of products, and especially those which veer towards a more sophisticated design. With three different sizes available to choose from, and over 20 fonts to express your best design, our Personalized Fabric Clothing Labels will bring your product to a new level and really make your name stand out!
* $75 is a base price for 50 labels, and does not include extra fees incurred for additional artwork and placement time, custom Pantone color choices, larger fonts, and any other fees listed during the ordering process.
Please follow our easy step-by-step program to choose the Personalized Fabric Clothing Labels that are right for you!
Step 1: Select the label layout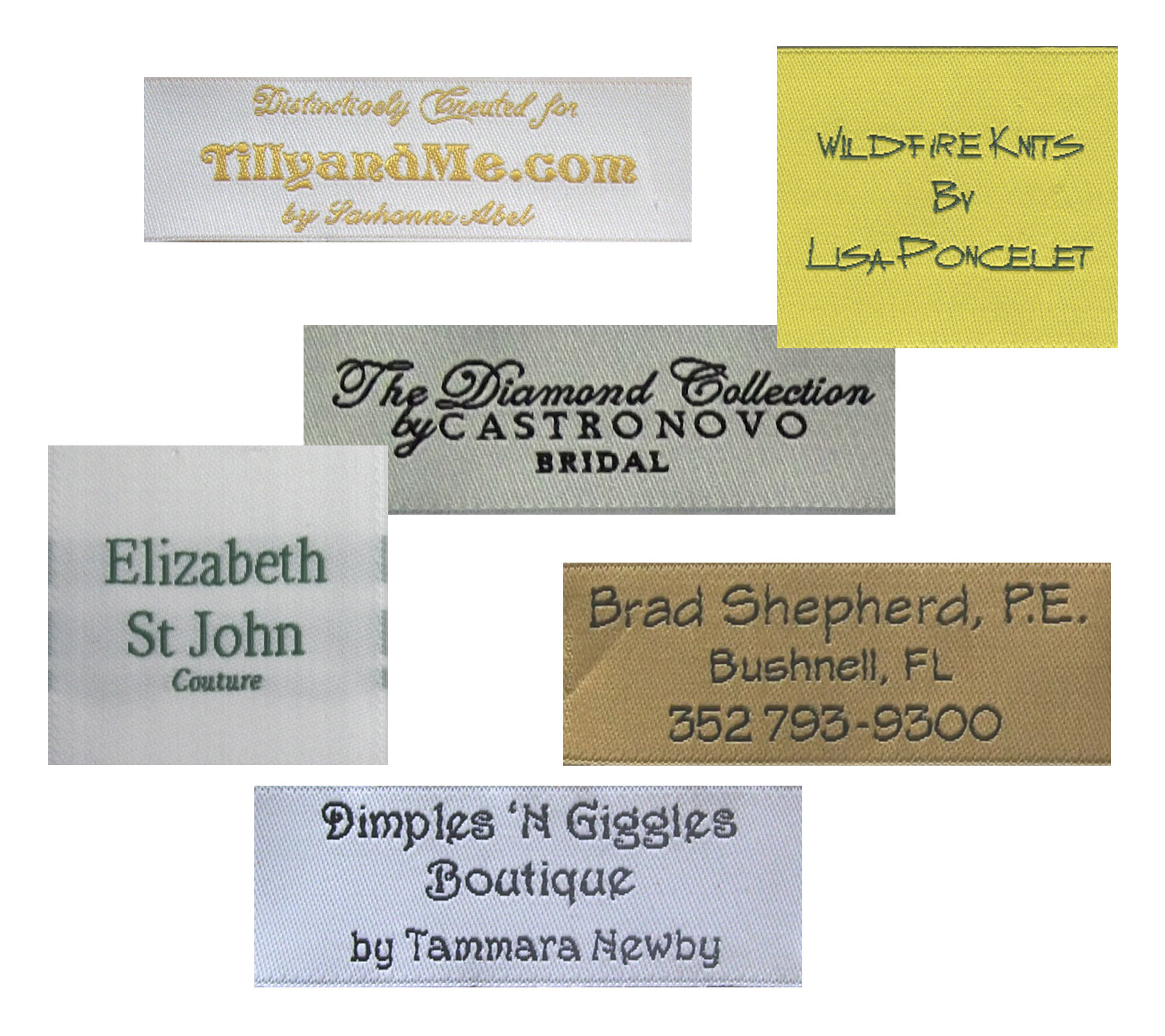 Step 2: Select text color ***
Step 3: Select background color ***
Step 4: Select label size
Step 5: Input text
Step 6: Select a font
Step 7: Select quantity
*** Please note when choosing your Pantone Colors that colors appear differently on different monitors,  unless you are a graphic designer who has invested in a color calibrated monitor, the color you see on your monitor will likely not be exactly what your label color looks like in person. To ensure you get labels the color you want, if the specific shade of the color is important to you, we highly recommend that you find a Pantone color book (any printing place that does color printing for business cards, etc will have them) and look up the Pantone colors to choose the exact color and shades you want from the colors we offer. We can closely match a Pantone color that you prefer for an additional $20, if this is the case email us so we can process your order.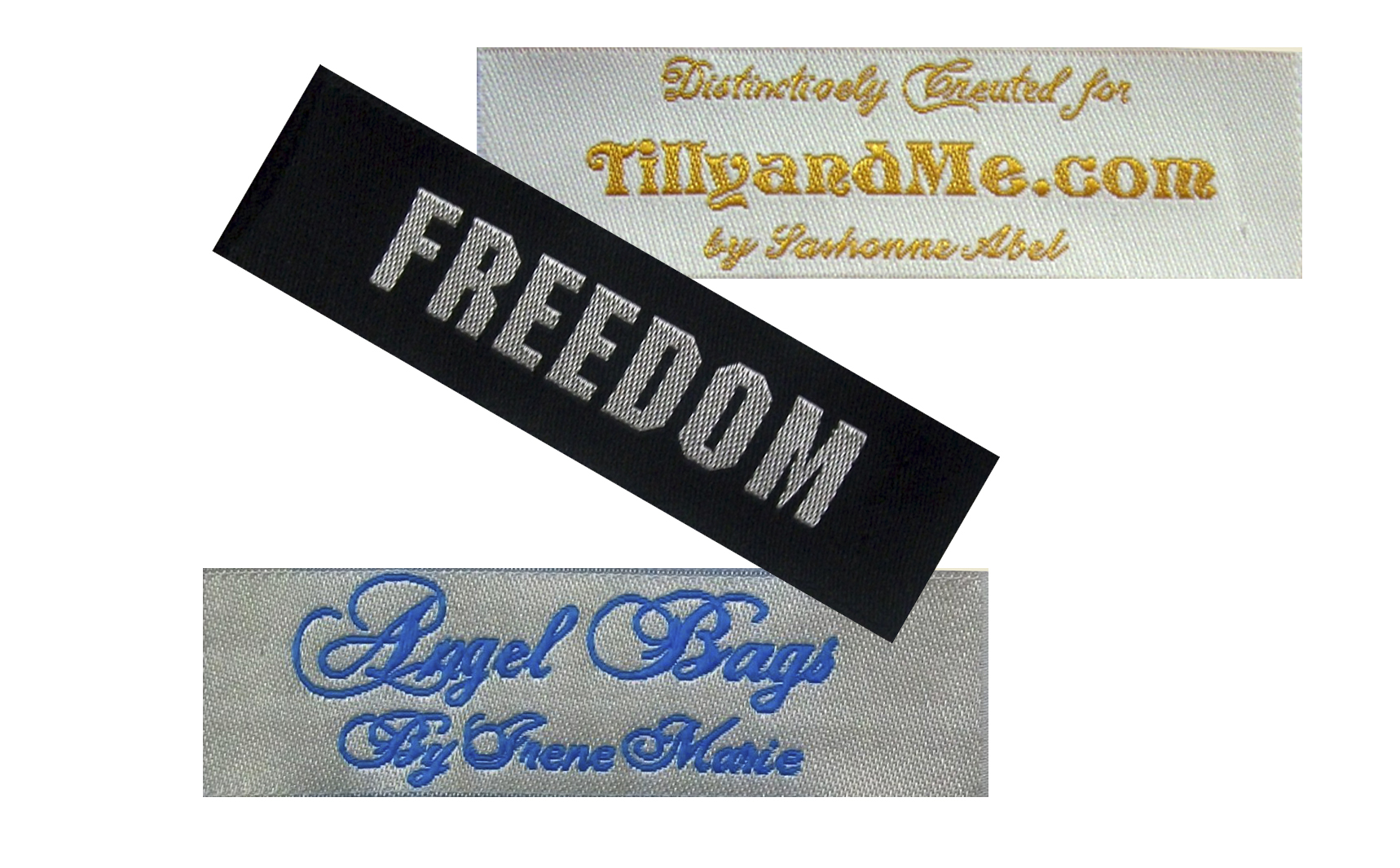 Once your order is placed, we sample your label and send you a scan for approval. If for any reason, you are not happy with the Pantone Color of your choice there will be a $25 fee per change and resample. So please carefully look at your color combinations to make sure they are just right!
If you have any questions, please feel free to contact us.
If you would like to place an order, simply click here to start the process!
Please follow and like us: