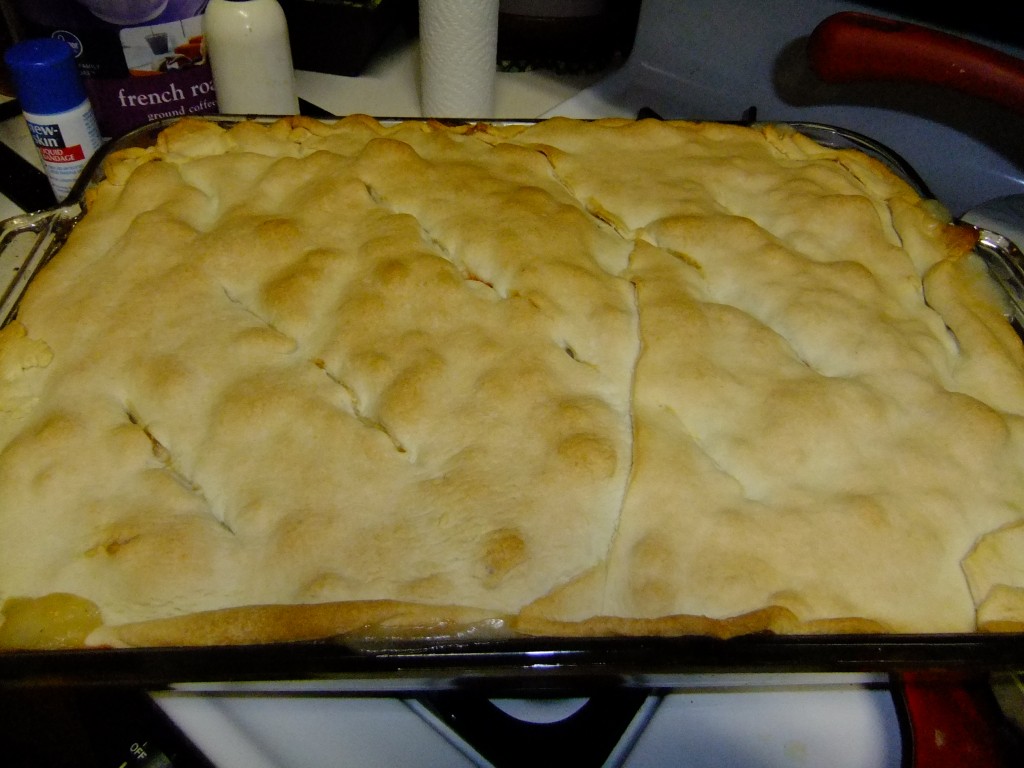 Today's Friday Eats is Chicken Pot Pie! Winter is getting closer and it's getting colder out, so this recipe is great to make the home warm and smell awesome too!
As always I have to double the recipes to feed my big family, so my pot pie isn't your classic circle pie, but it tastes just the same!
This chicken pot pie recipe isn't too difficult, just takes a little patience. So if you're in a hurry for dinner, you might want to choose something else, but if you have the time to cook then this is sure to be a hit!
The ingredients below are for my doubled recipe and feeds about 8. So if you're not cooking for so many people, half the ingredients and still follow the directions. Or even make it all and have left overs!
Ingredients:
2 lbs of chicken (cubed)

2 cups sliced carrots

2 cups frozen peas

1 cup sliced celery

2/3 cup butter

2/3 cup chopped onions

2/3 cup all purpose flour

1 tsp salt

1/2 tsp pepper

1/2 tsp celery seed

3 1/2 cups chicken broth

1 1/3 cups of milk

pie crust (2)
Directions: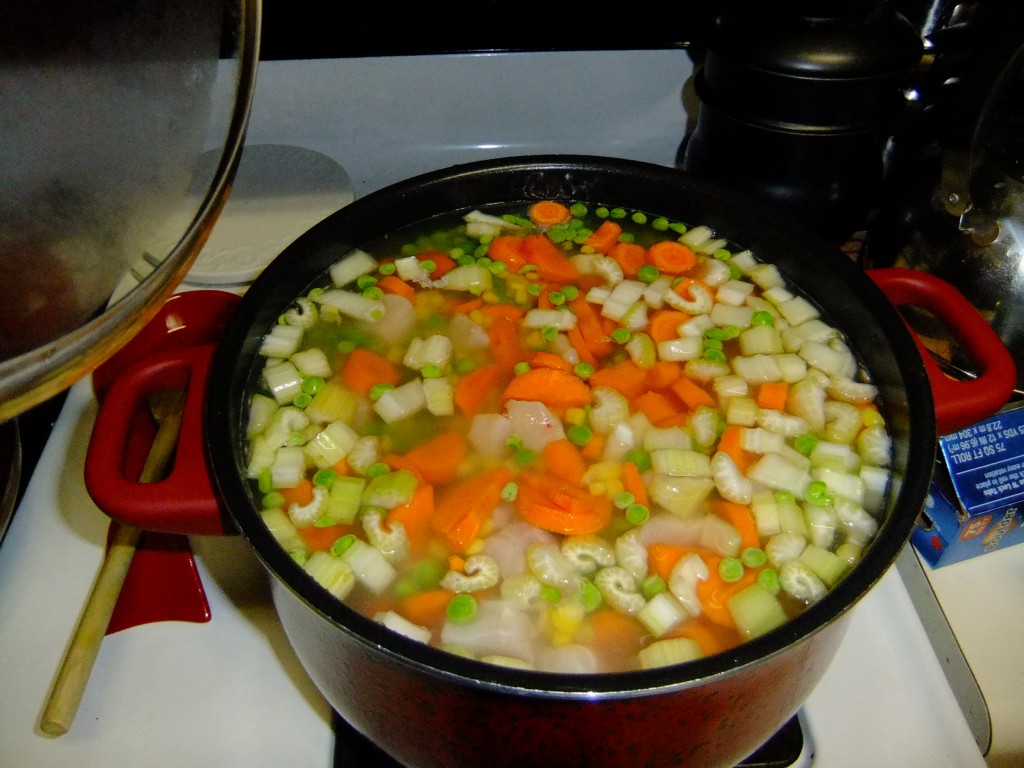 Preheat oven to 425 F
In large pot combine chicken, carrots, peas and celery (I also added some frozen corn!) Add water to cover and boil for 15 mins. Drain. Set aside
In large pan over medium heat cook onions in butter until soft and transparent. Stir in flour salt and pepper. Slowly stir in chicken broth and milk. Simmer on med- low till thick. Remove and set aside.
Place chicken mixture in bottom pie crust. Pour hot liquid mixture over,cover with top pie crust seal edges. Cut away excess dough. Slit top to vent.
Bake 30-35 mins until golden and bubbly
Hope you enjoy this recipe!!
Please follow and like us: