Ms. Bryant bubbles over with enthusiasm as she speaks about her product in this interview with Thirty Seven West.  "I left self consciousness "behind" with my Hinny Wrap! "  
A Great Solution for Feeling Fun & Flirty in Athletic Wear!  Working with Thirty Seven West was as refreshing as a walk in the park with my girlfriends!
The Hinny Wrap!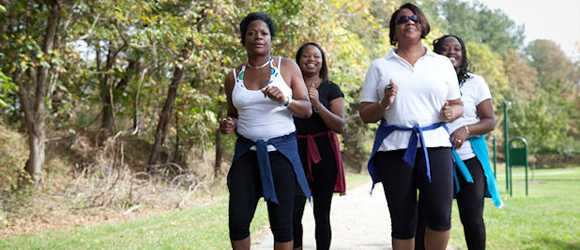 TSW: Rebecca, I love the idea of "covering my backside" when I exercise. What inspired you to create the Hinny Wrap? 
HW: I have been working out for 20 plus years, and I always wanted to wear the cute little exercise outfits.  But I was self conscious about my "hind parts" being exposed, so I decided a few years ago to create a covering that would cover my backside.
Rebecca grins.
TSW: When did you make your first one?
HW: I made the first one last year around this time as a prototype, so I could get a visual of how I wanted it to look and to see how well it fit on me.
TSW: How did the idea catch on?
HW: I started marketing the Hinny Wrap myself, along with family and friends. I went to gyms, parks, and fitness workshops and handed out flyers and business cards. I still have a long way to go as far as reaching my targeted market –women!
TSW: What kinds of materials are used in your Hinny Wrap?
HW: Currently, I use denim, jersey, and classic knit.
TSW: What kinds of exercising do you prefer, personally?
HW: I truly prefer walking; it's free, it's easy, and you feel at peace with nature.
TSW: What is your favorite thing about exercising in your Hinny Wrap?
HW: Personally, I love walking. My sister, a couple of friends, and I walk a 7 mile trail, and while walking, we turn a few heads. I often laugh at the men because they can't gaze at my backside. When I wear my Hinny Wrap it gives me the confidence of struttin' my stuff and not feeling people are staring at my imperfections.
Rebecca laughs.
TSW: Are there any special care instructions for Hinny Wraps?
HW: Yes, I suggest when you wash the Hinny Wrap, you wash it on gentle because of the trimmings used at the end of the garment. Also, I recommend hang dry so the material won't shrink in the dryer. You want your wrap to stay as beautiful as the day you received it!
TSW: How many Hinny Wrap sizes are there?
HW: Right now, I have small, medium, large, and extra large. When a customer goes on my website, they can see the size chart for each size (Small 2-4, Medium 6-8, Large 10-12, Extra Large 14-16).
TSW: What do you like about the labels you use from Thirty Seven West?
HW: My labels were done very professionally, and I was very satisfied with the final product. I felt like I was looking at a tag on someone else's high quality athletic garment rather than my own.
TSW: What do you like about doing business with Thirty Seven West?
HW: I worked directly with Linda Bryan (Owner, CEO) and she answered my questions and made sure that I was comfortable and understood every aspect of my label's process that I had questions about – from the woven material, the stitching, the font choices, the available sizes, and what labels would be cost effective and appropriate for my product.  She listened to me and "heard" my questions and concerns.  It was a great business experience!  I got Great labels with Amazing Customer Service.  I felt Linda's team worked hard for me and appreciated my business.  I got the best bang for my buck from Thirty Seven West!
TSW: What is the retail price of your product?
HW: Right now, I am running a special and all wraps are $19.99 plus shipping costs.
TSW: How can people order your product?
HW: They can go on my website www.hinnywrap.com . My process is very easy and the customer has several checkout options including PayPal.
TSW: Do you have any social media out there to follow?
HW: I have to admit, I am not a tweeter and I barely use Facebook! I do have a Hinny Wrap Facebook page, but it currently has very little traffic. Most of my sales come from word of mouth, flyers, business cards, and through the exercising network. However, I am open to suggestions.
TSW: Thank you for your time, Rebecca.
HW: Thank You for allowing me to be a part of your promotion, blog, Facebook, and Pinterest. I look forward to hearing from you soon.
Rebecca Bryant, Hinny Wrap
Free Give-a-way/Contest Rules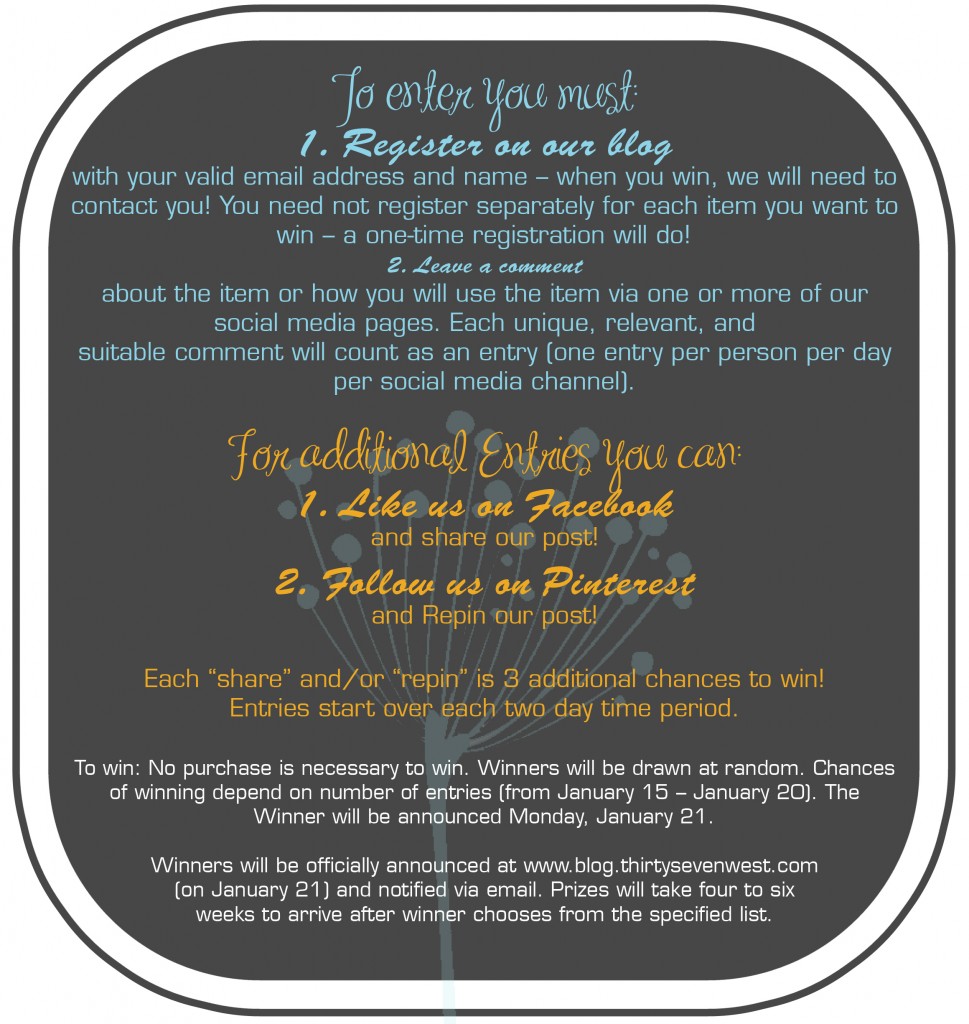 Please follow and like us: