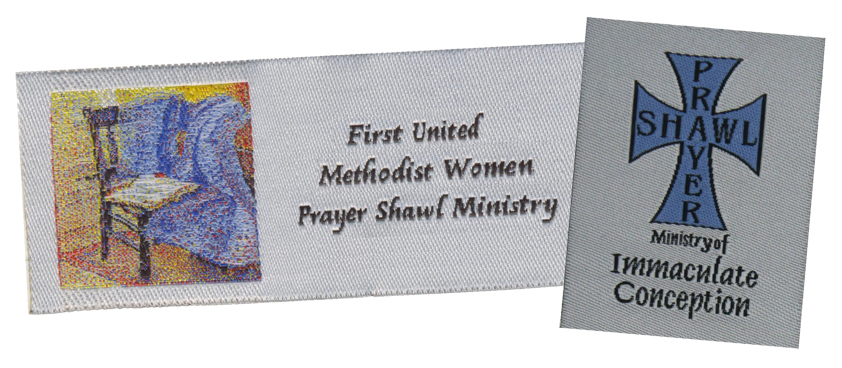 Look to your church or a church to organize your prayer shawl group.
I believe that a prayer shawl ministry is a calling, so I obviously believe it should be started in a church. Knitting groups are wonderful things—provide great camaraderie, meet new friends, learn new techniques. Many also knit for charity. A prayer shawl ministry is a different thing, though it also includes the above benefits. However, ALL projects are done as a mission outreach and ALL projects are prayed over. In fact, the regular meetings of the group begin and end with prayer. If you believe you are being called to do this, believe that it is a commitment of faith, not just a hobby.

Contact church Bible study groups and women's committee first for organization help.
I called our president of the women's organization in our church and she was so excited, she made the ministry an arm of the organization along with other church Bible studies. She saw that it was announced at committee meetings and word got out. Much is by word of mouth since we love to talk about what we are doing. I also placed announcements in the church newsletter. I set up a meeting time that suited those who were interested. Communication is everything.
Go to the prayer shawl ministry's website to get encouragement and history of the original concept.
I consulted shawlministry.com for background on the inception of the ministry, stories, testimonies, patterns, and prayers. That was all the additional inspiration I needed.
Research websites that support prayer shawl ideas and patterns.
Lion Brand (lionbrand.com) was particularly helpful for shawl patterns. I bought three prayer shawl ministry pattern books which provide all the information needed. www.ravelry.com is a magnificent source for patterns of all kinds. I also researched the best yarn to use, which is primarily Lion Brand Homespun. They are cozier and warmer and cover errors made in less accomplished knitters. We have since learned to use regular worsted yarn as long as it is in pattern since some of our members didn't like using the heavier yarn.
Assemble a group of knitters and crocheters to be a part of the group.
Getting your group together can be daunting, but find people you already know who knit and ask them (beg them if necessary) until you get at least a small group of women to agree. Invite interested people from other churches that you know can knit or crochet. Encourage members to invite knitting friends. Hold "learn to knit and crochet classes." This may be the hardest part; remember the purpose and pray about it. It will happen. Be patient.
Look for funding within church committees and Sunday School classes or let the church know that donations are welcome.
Find funding to get started since this project takes on a life of its own. I began by funding it myself and when it grew out of bounds, I asked for help from our women's organization; then I asked some of our church endowments. These two sources have provided the monies needed, but individuals continue to send us donations of appreciation that we do not solicit. That is how I know it is a blessing. When there is a need, the money shows up.
Find a way to present your shawls to recipients in an attractive way.
As the ministry grows, find a gift bag or way of making the gift presentable; add a Bible verse to the shawl. We use Psalm 139: "You created my inmost self, knit me together in my mother's womb, for so many marvels I thank you; a wonder am I, and all your works are wonders." The card continues saying: "A group of women meet to pray together as they knit these shawls to commemorate the gift of love, friendship and caring. This shawl was blessed by the group and knitted especially for you." In recent years, we have had woven totes made with our church logo. We also have custom woven labels made by thirtysevenwest.com that we sew into shawls and hats and etc. Be proud of what you make.
Trust God to send people to your group when needed.
Life happens: members move away, drop out, and pass away, but God sends people in their place. Be diligent; be faithful. Pray about it.
Nurture your group.
Provide outings and/or get-togethers for the group. We do "road trips" to local yarn stores combined with lunch. If there are knitting shows nearby, get the group together to attend. Have dinner or lunch out together once in a while. Pay attention to the needs and stories of the members. The ministry means as much to the members as it does to those who receive the shawls.
Keep the congregation informed.
Do a bulletin board of thank you notes, pictures of visits to present a shawl, photos of the group meeting. Place article updates in the church newsletter about what the group is doing. Offer to make talks at meetings. Continually pray for new ideas and guidance.
Please follow and like us: