In today's fast-paced world of marketing, it is crucial for businesses to make a strong and lasting impression on their target audience. One way to achieve this is by using promotional materials that feature consistent brand colors. Employing Pantone-matched colors and choosing a permanent print method can greatly enhance brand identity, recognition, and durability.
Brand Consistency is Key
Maintaining consistency across all brand assets is vital for establishing a strong brand identity. By using Pantone-matched brand colors, businesses ensure that their promotional materials accurately reflect their brand and maintain a cohesive image. Consistency across various channels such as print, digital, and physical merchandise builds trust and familiarity with the target audience.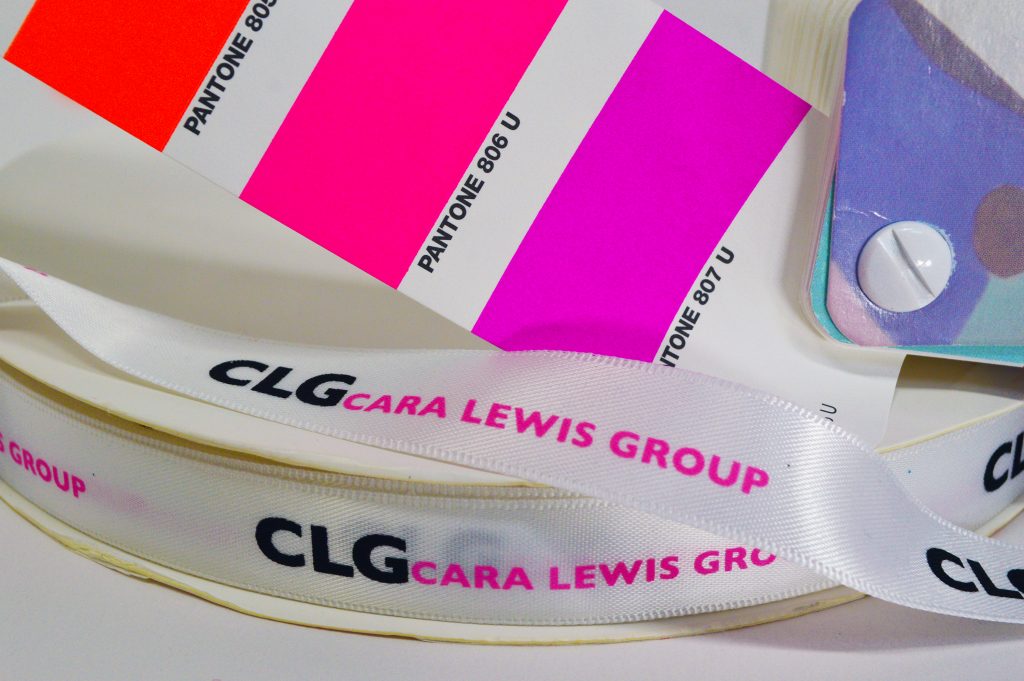 Color Accuracy Matters
Pantone-matching colors ensures color accuracy and consistency across different print materials. Pantone, a leading color matching system, provides standardized colors that can be replicated across different platforms and media. By using Pantone-matched colors, businesses can be confident that their logo, brand elements, and promotional materials will consistently appear as intended, regardless of the printing method used.
Durability is Essential
Promotional materials are often subjected to wear and tear, especially if they are used for outdoor events or passed between multiple hands. In such cases, using a permanent print method becomes crucial to guarantee the longevity of the materials. Permanent print methods create durable and long-lasting promotional materials that can withstand various environmental conditions.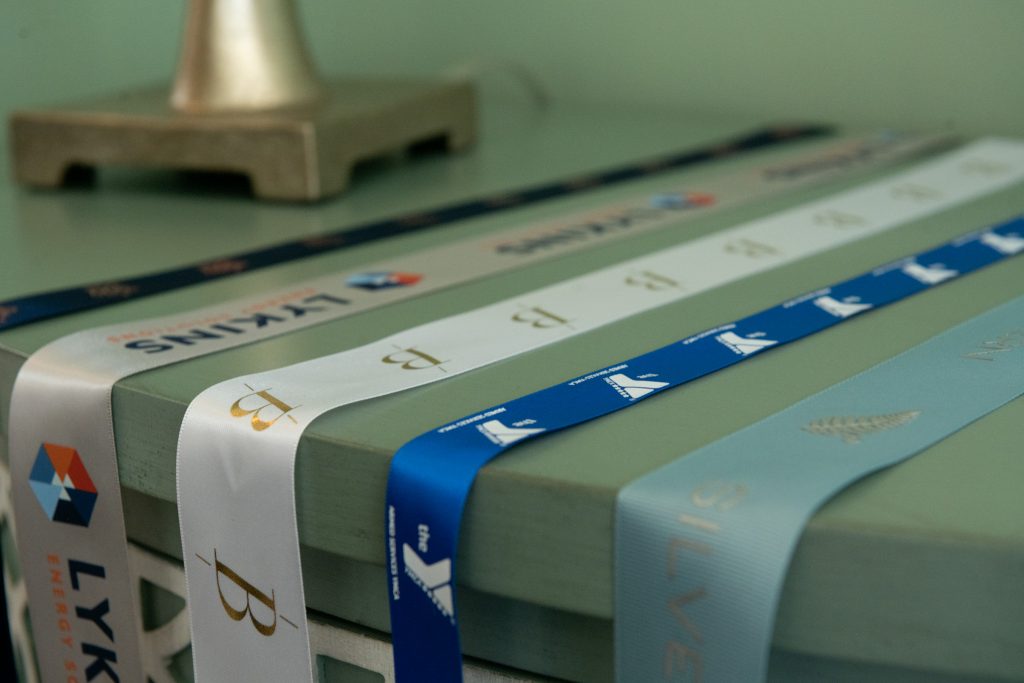 Different Permanent Print Methods and Their Benefits
1. Permanent Printing: This printing method is known for its durability and vibrant color reproduction. It uses Pantone-matched inks, allowing for precise color matching and consistency. This technique is ideal for large print runs and materials such as apparel, bags, banners, and custom logo ribbon.
2. UV Printing: UV printing is a versatile and efficient method that ensures high-resolution prints with excellent color accuracy. Pantone-matched inks are used in UV printing, making it an excellent option for promotional materials like business cards, brochures, and displays. UV prints are resistant to fading, scratching, and water damage, resulting in long-lasting promotional materials.
Enhancing Brand Recognition and Perception
Using Pantone-matched colors in promotional materials significantly enhances brand recognition and perception. Consistently representing brand colors across various marketing channels strengthens brand recall and familiarity. Studies have shown that consistent colors increase brand recognition by up to 80%, highlighting the importance of using Pantone-matched colors for promotional materials.
Case Studies and Examples
Several businesses have experienced the positive impact of using Pantone-matched colors for their promotional materials. For instance, XYZ Company incorporated their Pantone-matched brand colors throughout their trade show booth, promotional products, custom logo ribbon, and brochures. This cohesive approach resulted in increased brand recognition and customer engagement, leading to a 40% increase in leads compared to the previous year.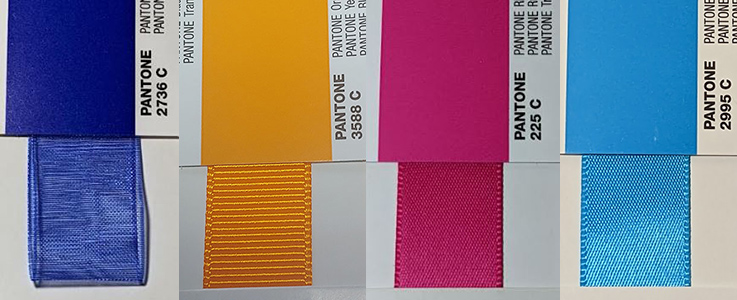 Maximizing the Lifespan of Promotional Materials
Research and data support the effectiveness of permanent print techniques in maximizing the lifespan of promotional materials. According to a study by the Promotional Products Association International, 88% of consumers recalled the advertiser's name on a promotional product they received within the last 12 months. By choosing permanent print methods, businesses can ensure that their promotional materials remain intact and visually appealing for an extended period, increasing the chances of brand recall and engagement. Custom logo ribbon made with permanent Pantone Matched Print can be reused for hair bows, key chains, lanyards, etc.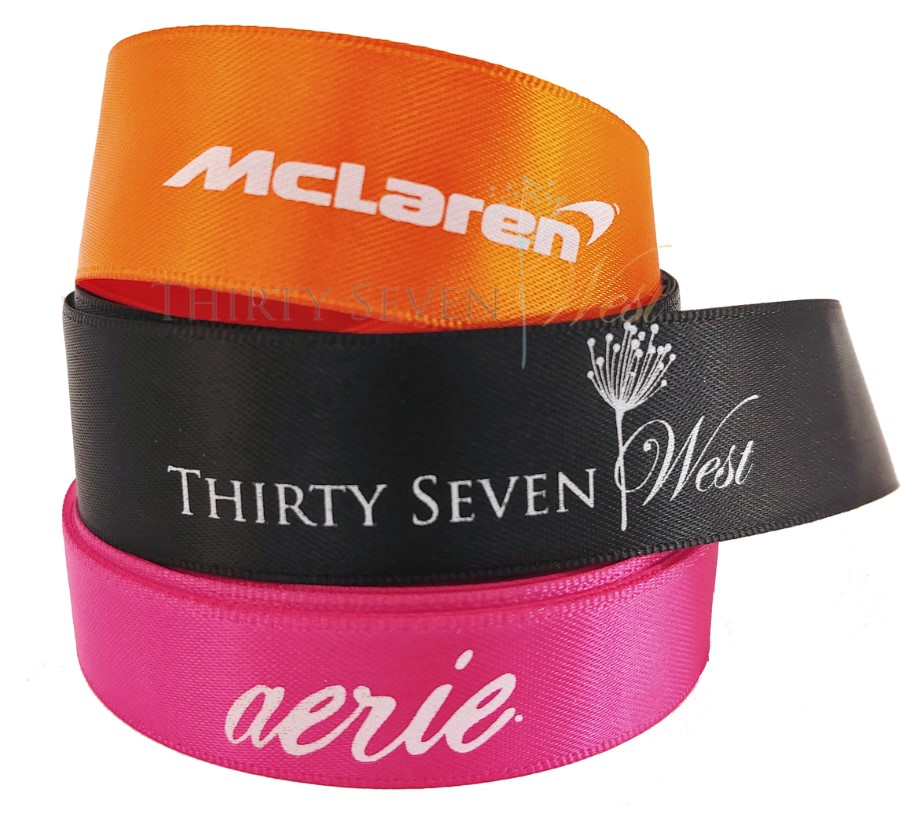 Tips and Guidelines for Successful Integration
To successfully integrate Pantone-matched brand colors into promotional strategies, small businesses and marketing professionals should follow these practical tips:
1. Use Pantone's color matching system to identify the precise colors that represent your brand.
2. Work closely with a reputable printing company that specializes in permanent print methods.
3. Request a color proof or sample before proceeding with the print run to ensure color accuracy.
4. Communicate your brand's Pantone-matched colors clearly to the printing company, including the desired color intensity.
5. Consider the intended use and durability requirements of the promotional materials when choosing a print method.
In conclusion, using Pantone-matched brand colors and permanent print methods for promotional materials is essential for maintaining brand identity, enhancing brand recognition, and maximizing longevity. By ensuring brand consistency, color accuracy, and durability, businesses can make a long-lasting impact on their target audience. By following the practical tips and guidelines provided, small businesses and marketing professionals can make informed decisions when choosing print methods and confidently integrate Pantone-matched brand colors into their promotional strategies.
Please follow and like us: