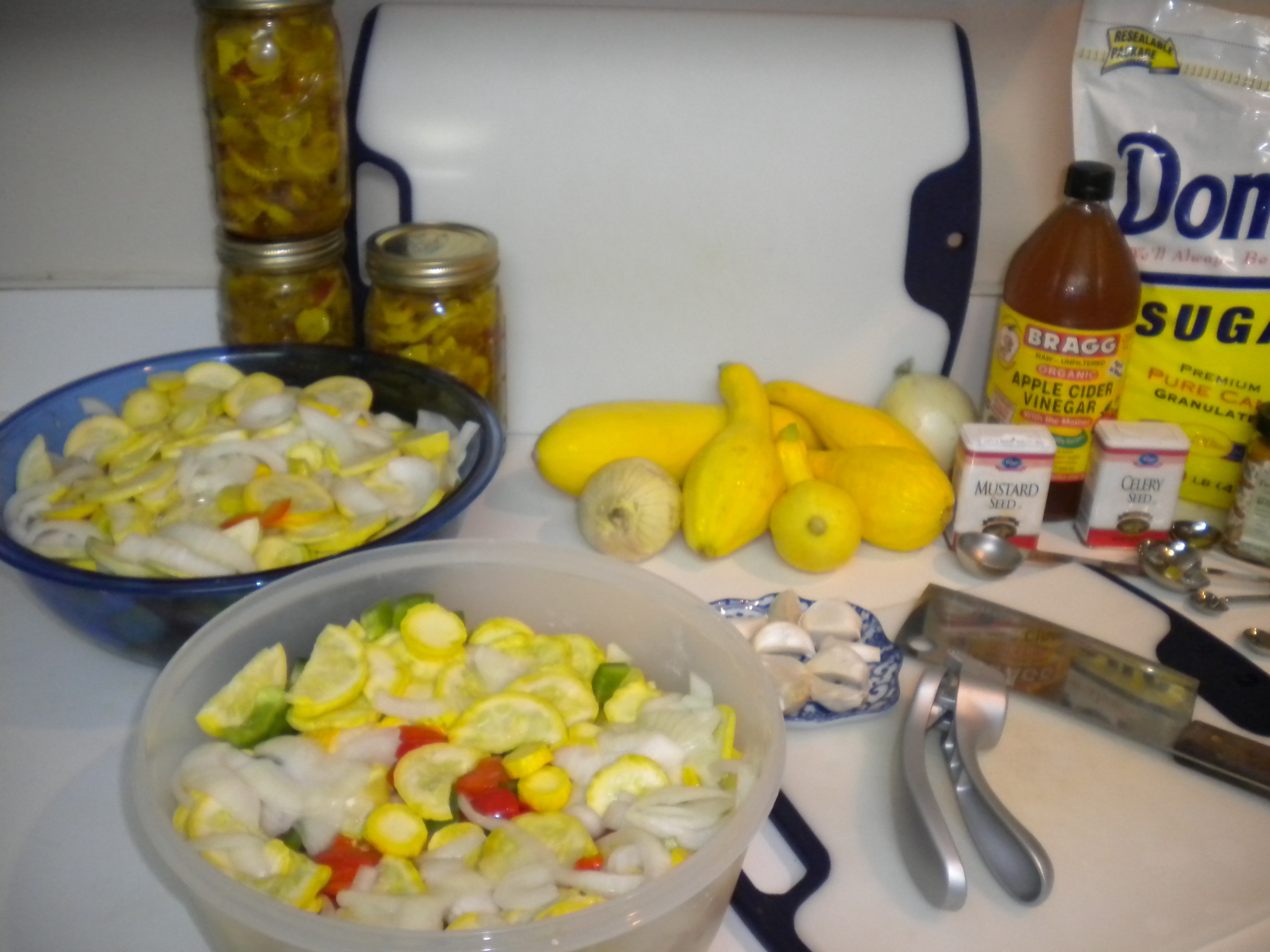 A little history: I grew up with a lifetime friend, Meridith, who is 5 days younger than me and we've known each other since we were 5 years old!  This is one of her family's favorites and clearly one of my favorites.  Her mother, Mary Beth, has been like a second mom to me for many years!  I learned much about fresh food cooking, a love for gardening and composting from the Hatchers.  I hope you enjoy these as much as we do!  If you try them, please let us know what you think.:-)
4 quarts thinly sliced squash (home grown or farm fresh is the best, of course!)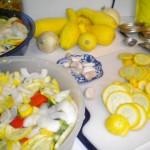 4 yellow onions thinly sliced to your preference
1 red bell pepper sliced thin
1 green bell pepper sliced thin We suggest using organic vegetables.
Put the above in a bowl.  I used plastic and glass…what I had on hand.
Cover with ½ cup sea salt and crushed ice.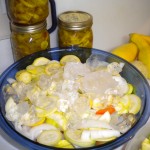 Place in refrigerator.  Let stand overnight.
Mix 5 cups sugar with 3 cups vinegar in large pot for boiling.
Original recipe uses white vinegar. I usually use 2 cups Braggs Apple Cider Vinegar…and 2 cup purified water.
Add 1 ½ t Turmeric
1 ½ t Celery seed
2T Mustard seed
1 Garlic Clove cut up or pressed.
Bring to a boil.
Add squash after draining it very well.  Get all the water off of it.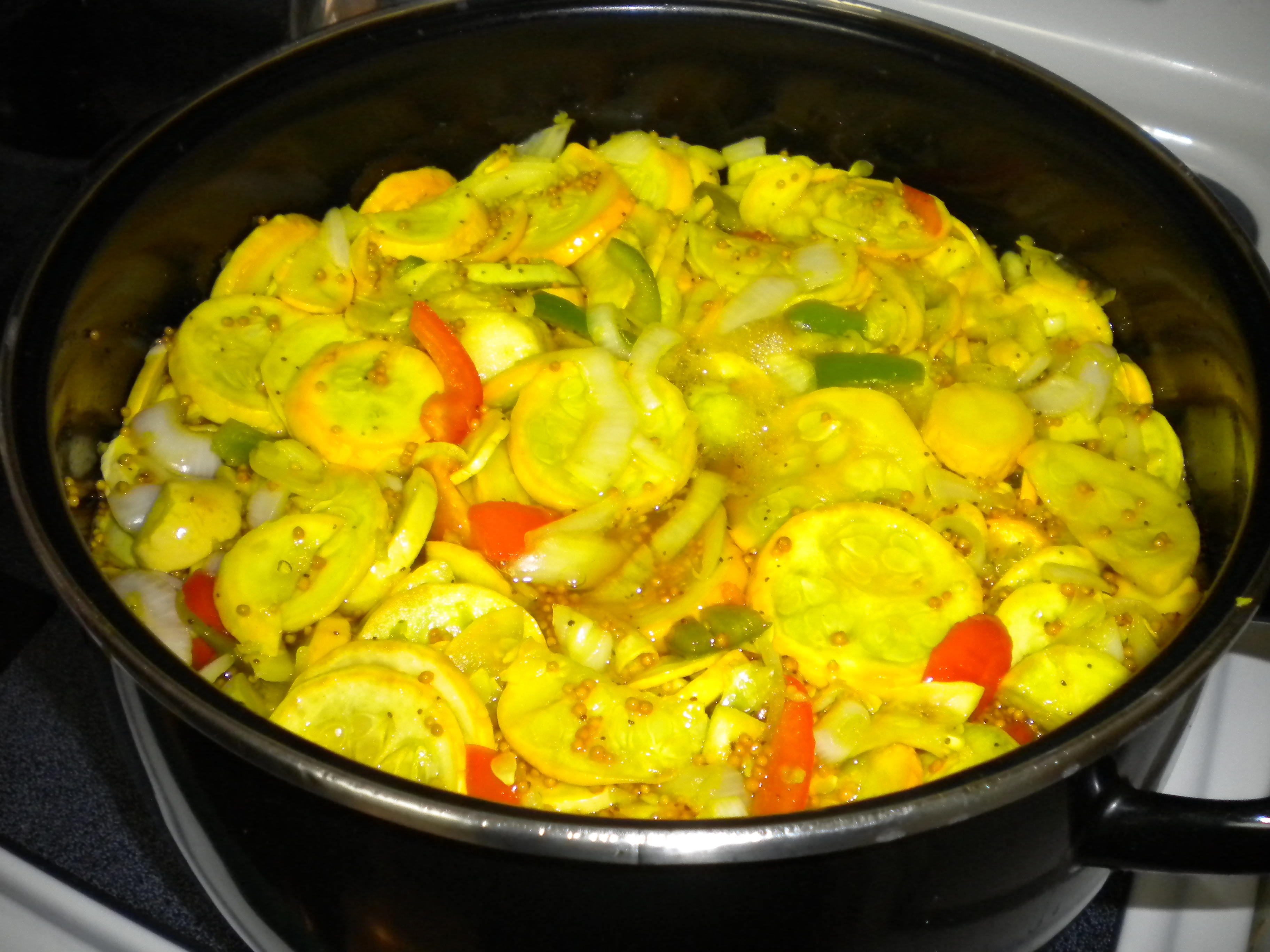 Bring back to a boil for 1-2 minutes. Pack in jars & make sure they seal well.  Listen for the lids to ping! Make sure they seal completely before storing non-refrigerated. I test the lids to make sure they are sealed. Enjoy!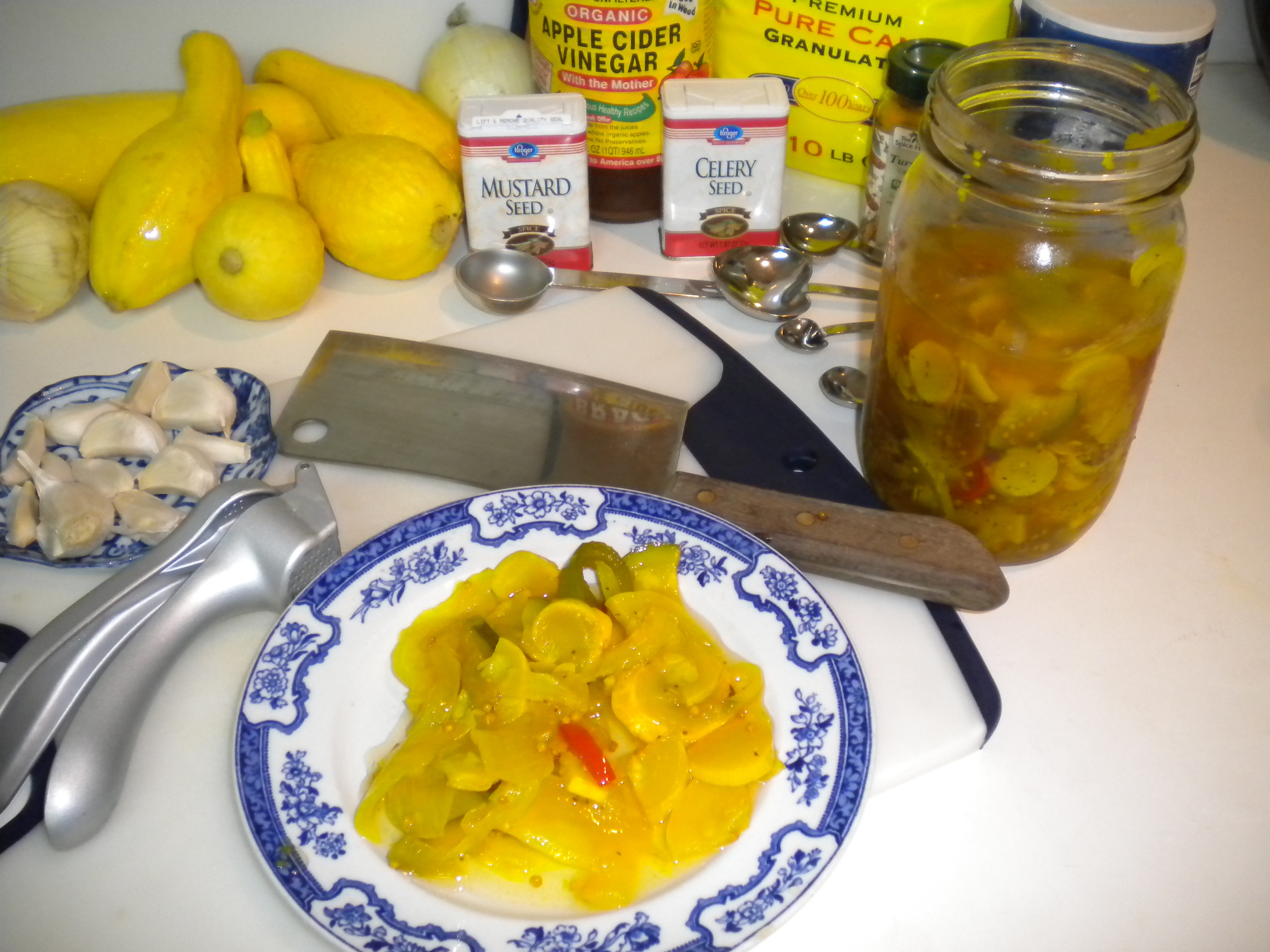 Please follow and like us: