Here, at Thirty Seven West, we aim at the best customer service possible and we always seek for our customers' feedback. We have sent the emails to our customers to see what they think about our products and services and the ways we can improve to serve them better. Some of the questions we have asked were to describe their experience with us, to see whether we were patient, enthusiastic, friendly, and responsive; if we listened to them carefully and whether they would recommend us to others. These are some of the responses we have received.
"I had a great experience with Thirty Seven West. My woven labels were delivered as promised and you were responsive to all of my questions. I liked the fact that you were very patient and always treated me with respect. Uncommon Paws is a start-up company, so I am learning as I go along. Amanda was very enthusiastic, interested in my needs and happy to help and guide me. She listened very carefully and all my concerns were addressed. Amanda also kept checking in with me frequently. She was always cheerful, friendly and respectful. The customer service was great and responsive. All my questions and concerns were answered almost immediately. I would recommend you to anyone who is in need of your products without hesitation".
Gudrun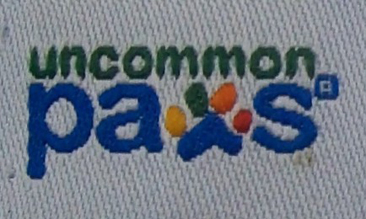 ***************
Thank you for the image. It looks great.
Also the company you sent the woven labels to have confirmed receiving the package.
I want to thank you very much for your help and for finishing the project on time.
I will definitely recommend your company to others.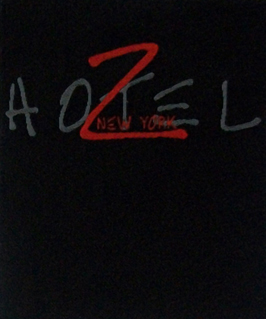 Thank you so much, Linda, for our fabric clothing labels. I just received them yesterday, and they look really great! You did an awesome job! I will let you know as soon as I will need more!
Thank you so much again,
Suzanne
***************
Hi Linda!
I received my personalized labels and am very pleased with the way they turned out. They are better than expected! A+++++++++ to you!
I am certain that I will be contacting you again in the future for a re-order.
Thanks again!

***************
Hello Ladies,
I keep forgetting to let you know I did receive my order. My friends and I just love these customized woven labels. Thanks so much for working hard on these labels for me!
Thanks,
Deanna
***************
Hello Ladies,
I got my first batch of bags yesterday with my custom woven labels in them, and I cried very happy proud tears. I am in love with them. I told my husband last night that I might just lay in bed with them all…..yep, I am that crazy about these personalized woven labels for my bags.
Thanks you soooo much. They are perfect;). Hope all is well.
Mary
***************
Hi Linda,
I just returned home from the holiday weekend and was totally thrilled with the printed labels! I have even made a few bags and they look fantastic on them! So professional!
Thank you so much,
Katie
***************
Thanks for our custom woven labels! We were very happy with this work. Thanks Thirty Seven West/ LabelsAmerica!
Mark
***************
Hi Linda,
I got my printed  labels and have tried them out on a few belts and they look GREAT. Especially the baby bug ones are sooooo cute.
Thanks again!
Kate
***************
Dear Linda,
I wanted to let you know how extremely pleased we are at Sprouts with your fine work.  Not only are our woven custom  labels perfect in every small detail, but our order was handled swiftly and professionally.
We were very grateful to find how simple it was to contact you, place the order, approve the proof, and let Thirty Seven West/Labels America do all the work.  It is a very customer-friendly system that you have.  Also, after doing several price comparisons, I believe that your product offers the greatest value.  Believing, as I do, that you get what you pay for, personalized woven labels are quite competitively priced.
We will be contacting you in the future for any future work that we need, and again, thank you for your attention to detail and excellent customer service.
Best regards,
Nancy
***************
The custom woven labels arrived last week.  Thank you for your patience in working with me to get just what I wanted.
Thanks.
Carol
***************
Linda,
I just wanted to thank you so much for ALL of your hard work on my company's woven labels.They are absolutely beautiful and I got them just in time.  Sorry for the rush order.  I promise not to do that to you again, but it is great to know that someone will give it all they have to help out someone in need.  Thanks again!
I was never pleased with my first custom woven labels that I ordered from the other company.  The font was really bad and they told me to select pantones for my thread colors.  I used the pantone chart to select a shade of green, but they didn't have any green thread that even closely resembled my color selection.  Therefore, the colors of my old labels were completely wrong.  They also messed up a lot of my woven labels.  They had black stitching down the middle of them (couldn't use them on my products).  The fabric used in my old printed labels was also very hard – not good for baby accessories.  I had to cut the corners off of some of them so that babies couldn't harm themselves on them.
The personalized woven labels that you sent are remarkable.  They are so soft, and the font is perfect, and the colors are amazing.  They are just what I wanted.  I also can't thank you enough for the service that I received from you.  I know that I put you through hoops trying to get these custom woven labels done and I truly appreciate all of your efforts.  You are a good person.  Thank you so much!!
Thanks again Linda and I look forward to working with you again in the future.  I also will refer other people to you, as I believe in your products.
Warm Regards,
Shelly
***************
Dear Linda,
Thank you so much for my woven labels!
WE LOVE THEM!!  I was out of town and did not have time to get back to you. We are thrilled!  Thank you so much.  You will hear from my daughter as well, since this is her baby, on how much she loves them!
Thanks again,  Lynn

***************
The custom woven labels look great! The assistance we got from your company, in particular you, Amanda, was courteous and professional. I also appreciated being kept on task as far as my time commitment was concerned! We will definitely do business again with you!
Steven
***************
I just got a confirmation that my custom woven labels arrived this am. That was a perfect two weeks, was it not? Thanks for the great service as usual.
Amy
***************
Hi Linda,
I received my woven labels yesterday afternoon.
They indeed look beautiful!  I am very much satisfied with the colors and quality.  I mailed one label to one of my friends a few minutes ago to show him how it came out.  I am sure he will be pleased.
Thank you so much.  In the future if I need different woven labels for other products, I'll come back to you.
I wish you a continued success in top quality clothing label making.
Sachiko

***************
I have been working with thirty Seven West/Labels America for a year now, and LOVE THEM!  Not only do they make AMAZING woven labels, but their customer service is #1 top of the line AMAZING!  They always offer quick service, and the most BEAUTIFUL detailed and colorful clothing labels.  I would never consider another custom label manufacturer… EVER. I recommend Thirty Seven West to all my business friends, and always brag about their wonderful customer service… no one beats or even competes with Thirty Seven West/Labels America!!
Tracy Joy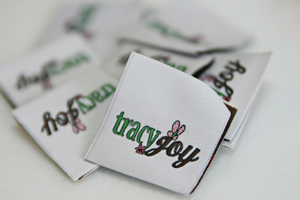 ***************
I wanted to take a moment and let you know how THRILLED I am with the woven labels I recently received from your organization. They are beautiful and the quality is absolutely superb.
It took me several weeks of searching until I found someone who could produce these clothing labels EXACTLY as I wanted. I actually contacted about 20 different companies before I settled upon Thirty Seven West/Labels America. Many companies simply could not do them at all since there were more than 4 colors. Others could not produce them because there was a photo involved. Many could produce only printed labels whose printing would have washed away when laundered. I had almost given up ever getting woven labels produced the way I wanted them to be, when I finally found Thirty Seven West/Labels America.
I worked very closely with a lady named Linda, who handled my requests in a wonderful, professional manner. Within a month, start to finish, (even after a design change), I had my labels in hand, EXACTLY as I had envisioned them to be.
In this day and time, it isn't always that a customer is made to feel as if they are the only customer in existence, but Linda made me feel that way. The customer service and quality of the clothing labels is above reproach at Thirty Seven West/Labels America. I'm telling everyone I know about the service and quality that your company offers.  Keep up the good work!!!
A very satisfied customer,
Dusty
***************
AAAAAAAAHHHHHHH!!!!!!!!!!!!!!!!!!!!  They are PERFECT!!!!!!!!!!!!!!!!!!!!!!  I am completely thrilled!  You guys are now my only supplier of labels.  Thank you so much!!!!!!!!!!!!
Sandra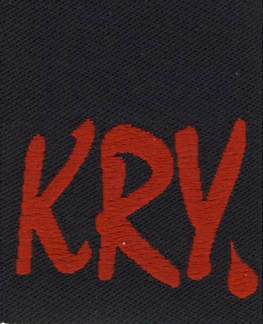 ***************
Dear Linda,
Thank you so much for your efforts in producing my custom woven label.  I received it yesterday.  They are beautiful.  I was so excited I placed one into a garment before going to bed last night.  They are just wonderful.  When I get a little more ahead I would like to order another batch with a fold on the bottom.  I will be in touch.  Thanks again.
Cris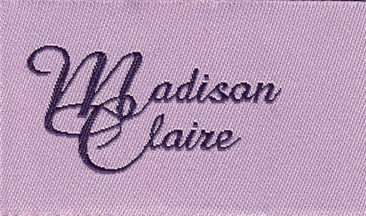 ***************
Dear Linda,
Just wanted to drop you a note about the clothing labels you did for us.  I really appreciated the time you took to understand exactly what I wanted.  The woven labels are fantastic.  I was thrilled with how fast you completed them once we got everything in order.  Hope your first order of 5000 clothing labels was a good experience for you.  Wishing your business great success.  Look forward to working with you again!
Christine

I chose Thirty Seven West because in a field crowded with woven label providers, they were capable of the level of quality that I required.  Their staff was timely and attentive.  They gave me a product that is superior to the competition & I would use them again.
Lee Johnson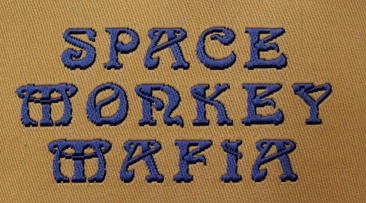 Hey Linda-  I got the clothing labels!  I totally forgot that I had you send them to my PO box (oops!).  They look great!!  I am so happy with my woven labels!  Thank you again for all your help. Take care,
Marla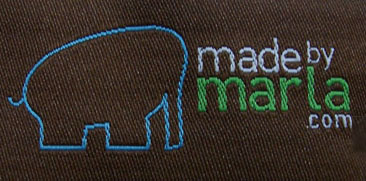 ***************
Amanda:
I am very pleased with the clothing labels and have received several comments on "how cute" they are.  And I must say, that the customer services was outstanding.  It was my first order process for woven lables, and the communication and turn around time were awesome!
Thank You,
Jill

***************
Our woven labels  look great! Thanks so much for your help, and we'll let you know  when we need more…
Joanna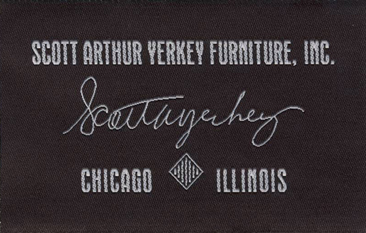 ***************
Hi Linda,
We received woven labels and they are fantastic. Just what we wanted. Thank you so much for your hard work and dedication.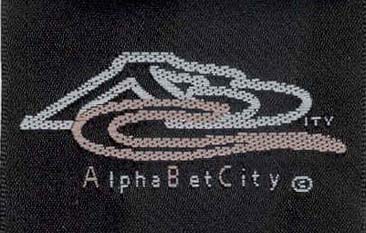 Thanks so much for my woven labels! Due to your excellent customer service, knowledge, and prompt response, I will continue to  do business with ThirtySevenWest. Thanks so much

Loved to Life! Shanada
Please follow and like us: