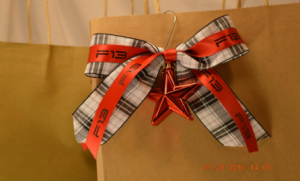 Do you prefer Pepsi or Coca Cola? Sprite or 7-Up?
Would it be totally wrong to suggest that these rival companies aren't much different from one another? Or would the mere suggestion of a comparison enrage the brand-loyalist in you?
Besides a slight difference in ingredients and carbonation, we know that sodas are made pretty much the same way. In fact, studies have proven that even the most die-hard Coke and Pepsi fans can't tell the difference between the two popular beverages.  Now, I beg to differ, however. 🙂  I'm an Atlanta native and grew up in Coca Cola town yet for years during lots of Yankee exposure, I loved Pepsi.  Go figure!  One of my favorite drinks is still a good ole Coke Float!  Pure bliss!  Yummmmm.  Especially with a Fountain Coke at Mickey D's!
Ultimately, the real difference comes down to their marketing campaigns—each one applying strategies to reinforce their unique brand identity.
Is YOUR product authentic enough to compete against big sharks in the advertising sea?
Say Hello to Custom Ribbon Marketing
As an up and coming company, it may not have occurred to you to use ribbons to distinguish your product in the market. But the fact of the matter is that a uniquely-designed custom logo ribbon can be incredibly effective in defining your brand.
An accessory already associated largely with festive occasions, customized ribbons are known to add a dash of individuality to your product. In addition, they're used widely to enhance the aesthetic appeal of a commodity that is sold by several manufacturers in the same industry.  Make no mistake, the first impression of the quality of that ribbon will could be a defining moment in a buyer's mind.
The bottom line: Big things may or may not come in small packages. Either way, you can bet they'll have a ribbon on 'em!
Designing Your Blueprint to Marketing Success

If you're uncertain about wrapping specialty gifts in luxury satin custom ribbon with custom logos, consider the case of Louis Vuitton, Berkshire Hathaway and Amazon on jetBlue—big companies that don't need gimmicky strategies. But, alas, they DO need to, don't they?  Just look at buying habits during the Super Bowl and other major events.
And yet, all three resort to ribbon marketing in order to stay relevant and unique in their own industries! This just goes to show there's more to ribbons than meets the eye!
So, how do you design custom ribbon for YOUR product?
Experiment with a treasure trove of colors, hues, inks, artwork and finishes.
COLOR: multi-color or single color? Red, green, purple or blue? There's a chockfull of ideas to try! Bank on seasonal trends, and place your trust in the Custom Pantone Color Matching System (PMS) – we've left this in some of the articles to have that as a keyword, but it doesn't really fit here. Because the customer uses the PMS colors when creating their brand/logo. So they aren't "trusting" it now when they are getting ribbon to help you make the right decision.  If your company has strict branding guidelines, your PMS colors are a big deal, make no mistake about it, then be sure to select a custom ribbon manufacturer who understands that this is a core piece of your marketing and has mastered the skill of matching your colors; one who spends time to make sure that your ribbon is as close as possible to your PMS colors and realizes that sometimes those companies who made other things for your company may have been slightly less detail oriented.:)
ARTWORK: A lot of companies don't realize this, but transporting logos to custom ribbon can be rather complicated with limitations like width, texture and design.
On the other hand, cutting-edge technology has allowed brands to play with brilliant ideas on a small piece of fabric. This includes single color, multicolor, and gradient artwork and illustration to leave your imprint on an otherwise plain ribbon.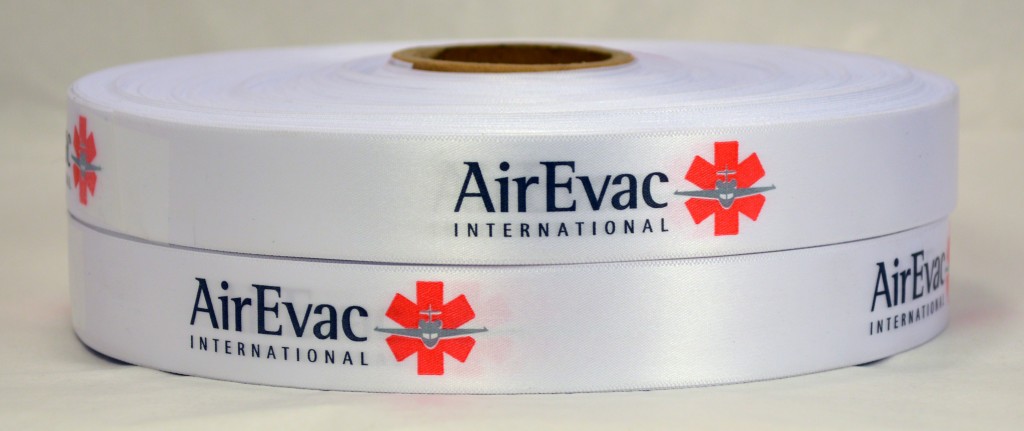 TEXTURE: We all know the difference between cotton and satin. There's a time and place for both, and you wouldn't make the mistake of wearing the wrong fabric at the wrong event.
When it comes to customizing ribbons, the same principle applies. You have the option of luxury double-faced satin, single-faced satin, textured matte, grosgrain, cotton and more. Choose wisely, keeping in mind the artwork, event, and the overall look you are going for.
Ultimately, ribbon marketing isn't just a clever way toextend your brand personality and stand out of the competition! It's also a bankable tool used by creative companies to make special occasions like Valentine's, Halloween and Christmas funner this isn't a word and more rewarding!
Think you might give it a whirl for upcoming events and holidays?
Jump on the personal custom ribbon branding bandwagon!  Let people know who YOU are in a fun, warm, memorable way with a cute or elegant bow or just a great knot!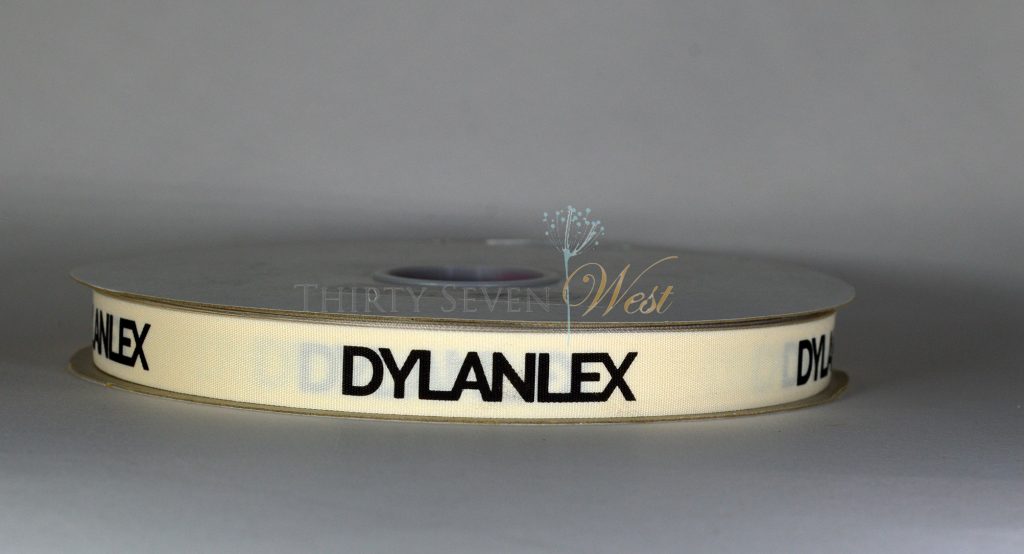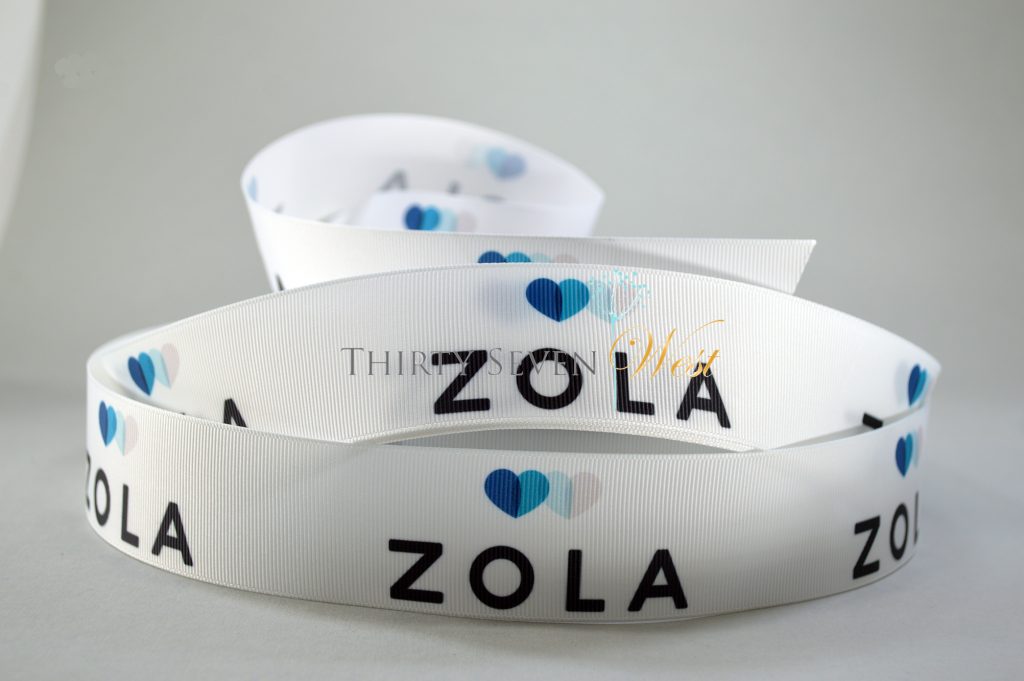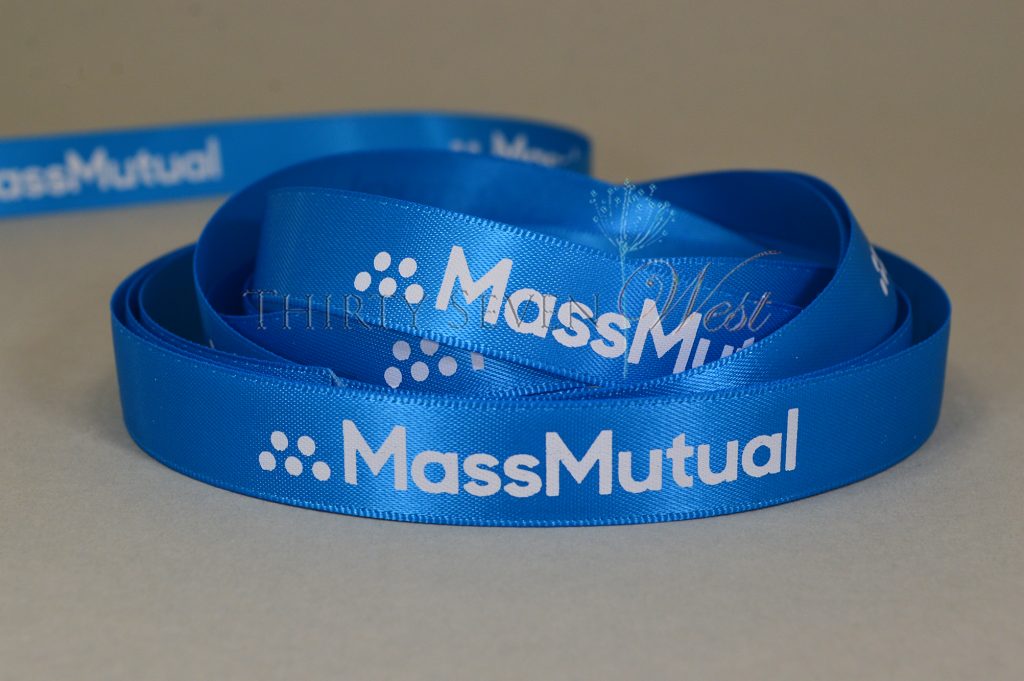 Visit our online store and get inspired!
Need more inspiration?  Want to feel and see the quality?  Feel special about every marketing material or freebie you send or give out!  After all, isn't a bow almost a smiley face?:)
Ask us for FREE samples!  Give us an idea what you are looking for and we will send samples of the custom ribbon for you to "just love"!
Please follow and like us: