Check out these fantastic ways to use custom logo ribbons for corporate gift wrap.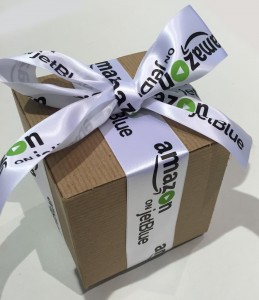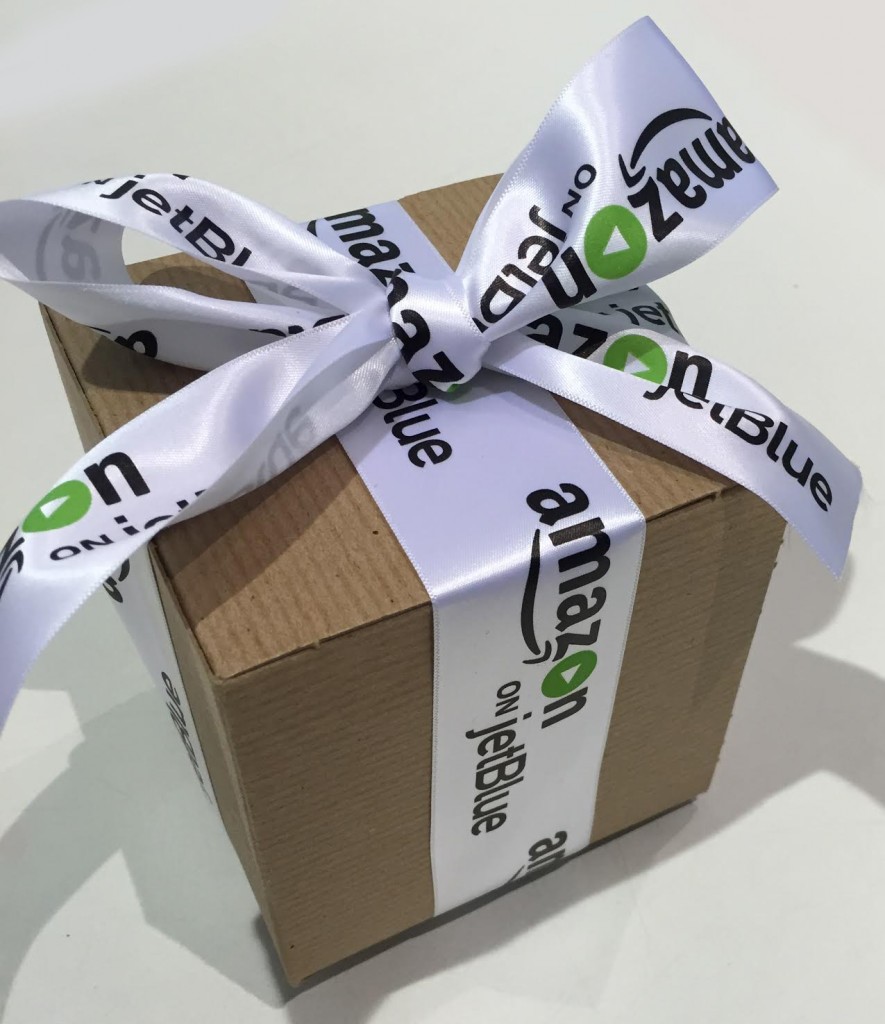 Corporate gifts and giveaways are quickly becoming a widely practiced trend within companies. Whether it's for the purpose of marketing and brand promotion, or to mark the celebration of a milestone – corporate gifts and giveaways are a fantastic way to accomplish them.
Companies nowadays set aside pre-determined budgets for gifts and giveaways. When you're spending a good chunk of money on ensuring that the corporate gifts you distribute are top notch in terms of value and quality – it only pays to go the extra mile with their presentation.
Corporate gift wrap may not seem to be a matter worth prioritizing, but trust us when we say that it can make the simplest of items look uber classy.
This obviously doesn't mean that you have to splurge a fortune on it – a sophisticated look can be achieved by simply using custom logo ribbons!
Here's how you can use Custom Logo Ribbon for Corporate Gift Wrap:
For a Chic Look
There are times when you want the corporate gifts to appear classy and reflect the sophistication of your brand. To achieve a look like that for your corporate gifts, we suggest you stick to a gift box or gift wrap in one solid color. It could be a color picked out from the palette of your brand logo or something in neutral (black, white, gray) hues or earthy (browns and beiges) tones to set the base. To add magic to the simplicity and grace of solid hues, get yourself the perfect custom logo ribbons.
To create a sophisticated look, you could simply wrap the logo ribbon around your gift boxes and tie them up into a neat bow on the top. Choose ribbon colors that work in a good contrast with the base color of your gift box and/or gift wrap. This will make it stand out!
For a Fun Look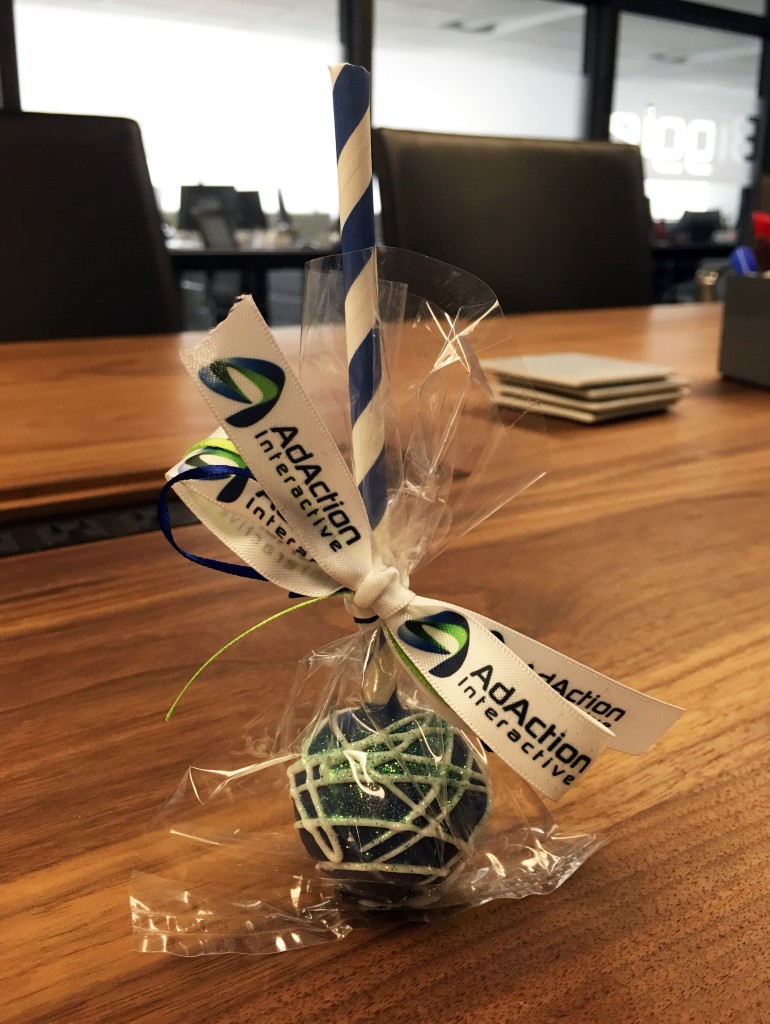 You may not want to be sophisticated with your corporate gifts all the time. Sometimes, like when you're celebrating – the gifts need to depict the festive mood. We're all in for corporate gift wrap that goes a little overboard when it comes to celebrations. It could be your company completing a decade in the industry or sharing the holiday spirit.
To get the celebration mood rolling, there is no restriction to the colors or fanciness you want to add. You could choose a cheerful patterned gift wrap or one that is plain and work your way around the decorative element using the customized logo ribbons. Create pom-pom bows or others that you think might fit the gift wrap or gift box better.
Alternatively, you could even create personalized gift wraps using plain gift paper and lining it with logo ribbon stripes. Wrap up your gifts in it and – voila!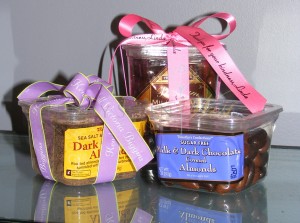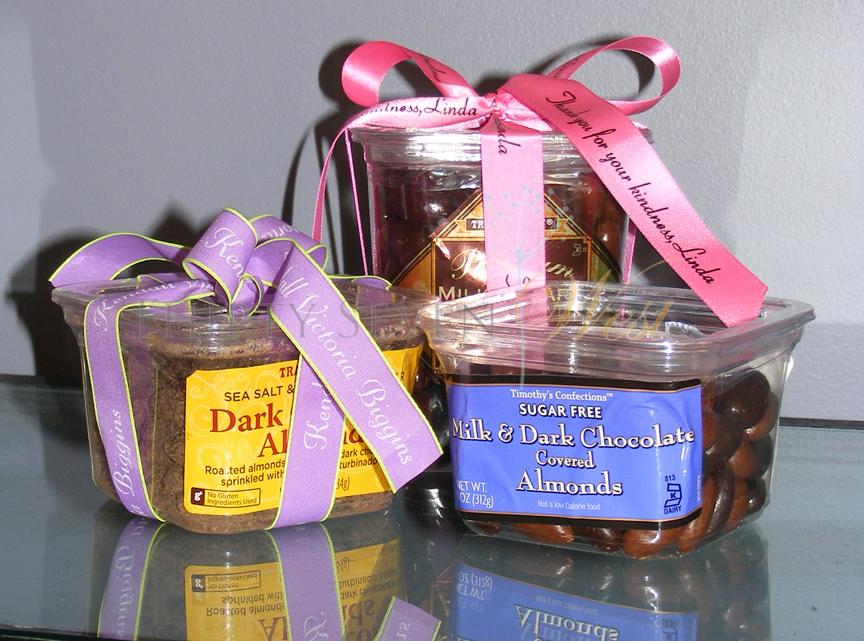 For a Casual Look
Not everything or occasion is festive or formal. Sometimes, you want to give out corporate gifts just to make people feel important (and of course make them remember your brand). For times like these, you want to keep the whole thing casual, but also not boring. Whether you're wrapping your corporate gifts in a clear plastic bag, a rattan pouch, or small gift bags, a logo ribbon on them will add the perfect finishing touch and promote your brand at the same time.
At Thirty Seven West, we design custom logo ribbons exactly the way you want us to. From the size and color combinations to the text and logos – count on us to deliver the perfect customized logo ribbons for your corporate gift wrap!
Please follow and like us: