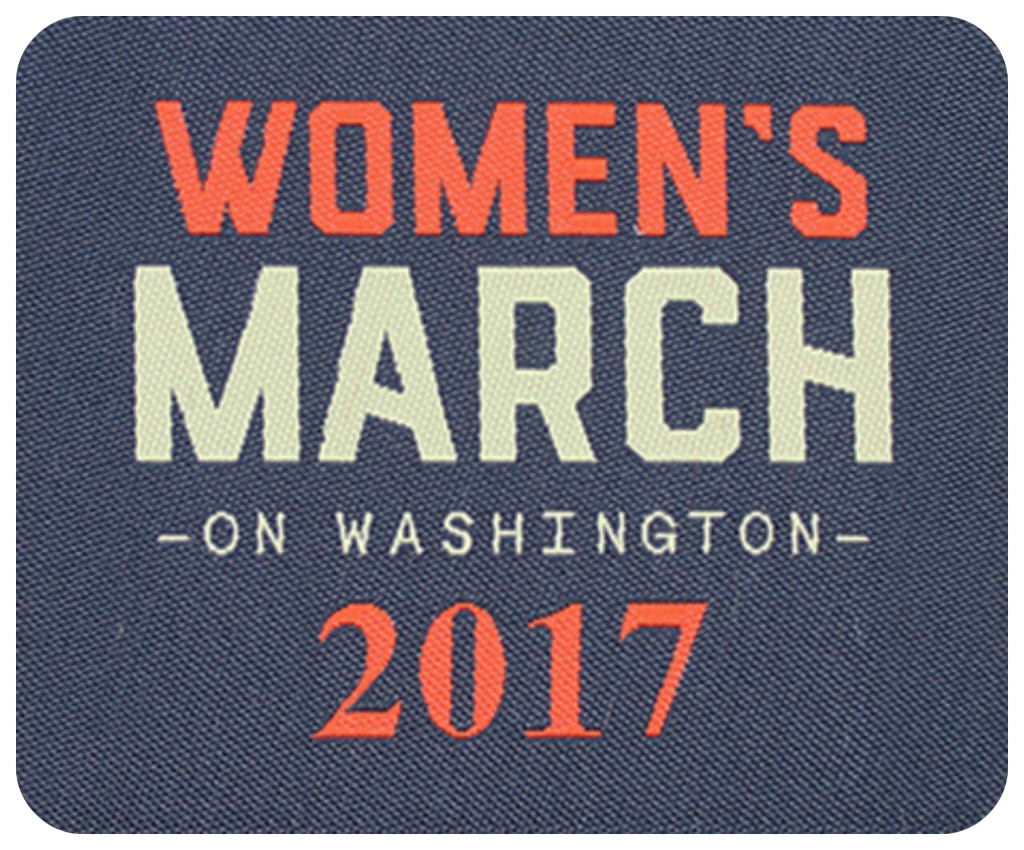 WOMEN'S MARCH ON WASHINGTON PATCHES – CALLING ALL BUS CAPTAINS!!
Please share with anyone you know who might be interested… Nice fundraiser and memorabilia at an affordable cost. They are priced for you to make the money on the sales!
You can donate the proceeds to the most immediate need and best use for the Women's March . Get extras to give to your friends for a once in a lifetime event!
Great memento for this event.  Reminder of moments to go virtually anywhere.  Put this patch on a hat, sleeve, coat, jacket, backpack, belt, doggy coat, doggy leash, dog collar, suitcase, use it as a refrigerator magnet!
Comes with a backing and a merrowed edge for easy sewing.  If you prefer iron on or sew on, we have left that decision up to you. Pick up any that works best for you at the local craft store such as Michael's or Hobby Lobby, or fabric store like JoAnn's or hobby shop.
For the march you can simply pin it on if you don't have time to apply them.  Great inexpensive, durable, heirloom quality memento.
2″ tall x 2 1/2″ wide
40 pcs $3 each
100 pcs $1.35 each
250 pcs $1.25 each
500 pcs $1.05 each
2500 pcs $.70 each
+ S&H
For assistance call Linda 770 776-9578
Fill out the quote form:
https://www.thirtysevenwest.com/womens-march-on-washington-ribbon-for-sashes-and-patches/