Deciding how much ribbon to order can be confusing at first, but taking a little time to think about the ways you may use the ribbon will help you get an idea of the amount that makes sense.  Taking this step now will save you from running out of ribbon long before you run out of gifts to wrap.
How will you use the custom ribbon?
We recommend that you first consider how you are going to use the custom logo ribbon. For example, if you are going to use it for gift giving, get a sample gift (including its box) and use a piece of string or another ribbon to wrap the package.
If you are going to add a bow, again, make a bow of the right size using a substitute string or ribbon. Then measure the length used for both the package and the bow.  Simply multiply that total by the number of gifts you expect to give. But be sure to add a little extra to the final total.  We'll bet that once you get started, you'll find a bunch of different ways to use the ribbon!  Deciding how much ribbon you need is not an exact science, and the last thing you want is to find yourself out of ribbon with a few gifts left to go.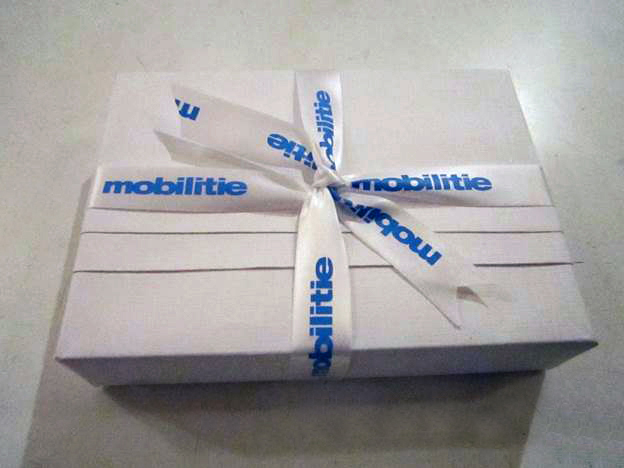 (more…)