"I Can't Help Falling in Love with Thirty Seven West!"
"Shall I stay? Would it be a sin? I can't help falling in love with you." – Elvis Presley



If it a sin to stay, place your calling card in one of these card cases and give it to your love. Your sweetheart will never be without your contact information – you will be only a phone call, text, or tweet  away.
Captivating Card Cases or Magnificent Money Clip
Finding a great Valentine's gift for that special guy is no easy task. Discovering something that he can use daily, looks great, and expresses your feelings, seems like the impossible dream.
Which is why for our third give-away this month, Thirty Seven West will award one lucky winner the perfect "guy gift" for Valentine's Day, but because these card cases are so gorgeous, and can be used by women as well, you may just want to keep it for yourself!
The winner may choose our Linear Card Case, which offers sophisticated style with symmetrical grace. The tooled lines on this case convey a professional impression, while holding up to 16 traditional business cards.
Our nickel-plated, Embossed Scroll Card Case features delicately etched, classical scroll work that intricately surrounds a smoothed polished center, perfect for engraving a business logo, or monogram.  
On the other hand, select our Pewter Finish Card Case, the epitome of simplistic refinement. Its brushed finish surface beautifully accents the quality craftsmanship, and its strong durability makes this the perfect gift for graduates, contractors, or anyone.
A wonderful gift, our bulged, Brown Money Clip is covered with fine leather, and is constructed with magnets, with an incredibly durable hinge, to ensure that his cash always stays secure.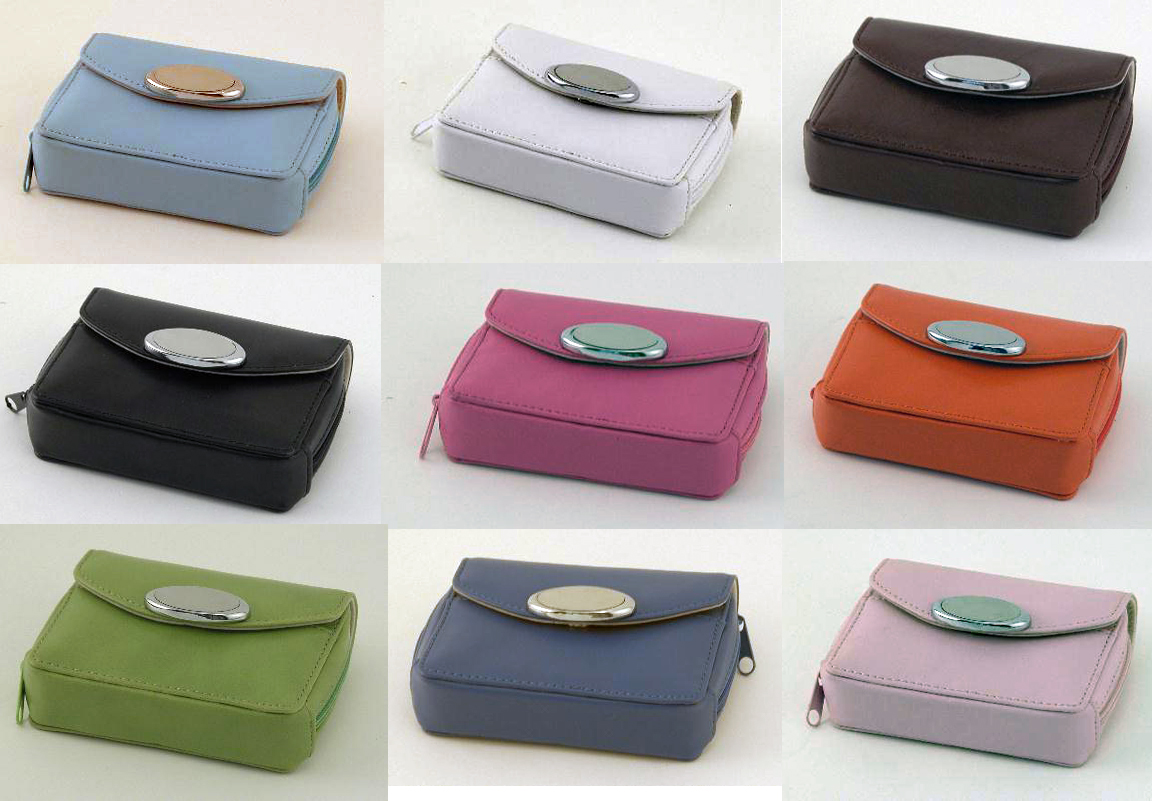 The Zippered Card Case with engraving plate comes in ten different, contemporary colors, and features 3"x 4" dimensions for maximum holding space. This exceptional accessory is ideal for any businesswoman, and the engrave-able plate makes it easy to personalize.
Our Crimson Half Flap card case features a polished, nickel-plated body with a half flap opening. Its subtle beauty and functionality make this the perfect card case for anyone.   
All of our card cases and money clips are exquisitely crafted for lasting durability and shine. Contest winners receive free shipping and handling, and discounted engraving rates on prizes. Enter today for your chance to win one of theses great Valentine's gifts.  
To enter, go to this link for Contest details: