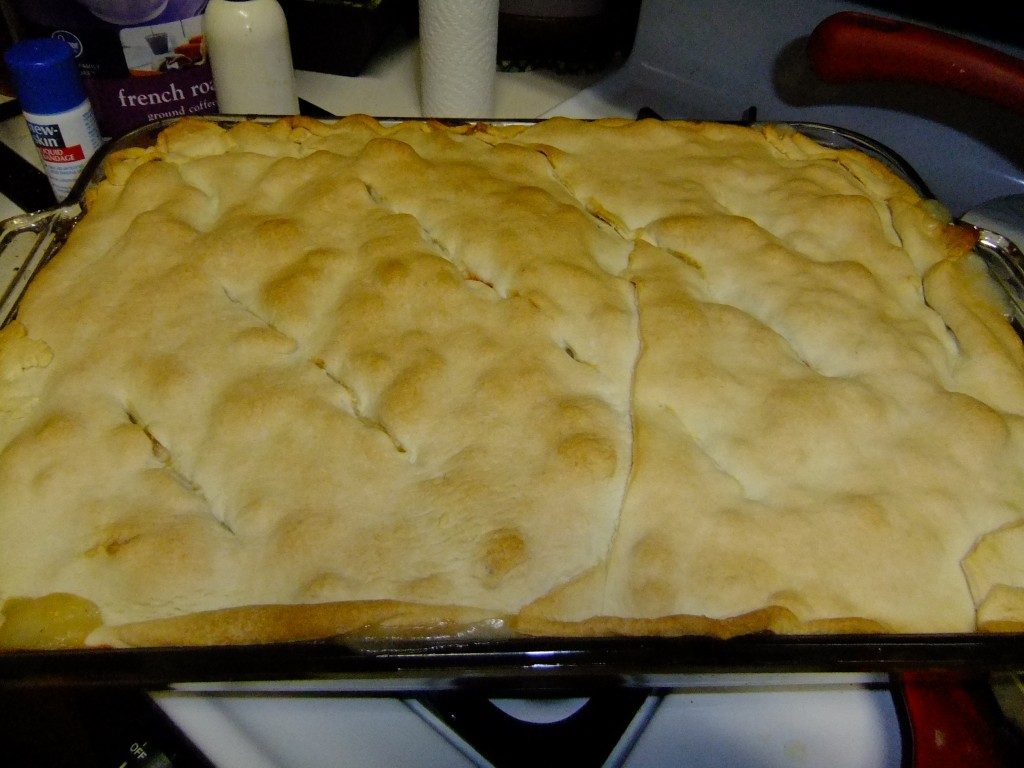 Today's Friday Eats is Chicken Pot Pie! Winter is getting closer and it's getting colder out, so this recipe is great to make the home warm and smell awesome too!
As always I have to double the recipes to feed my big family, so my pot pie isn't your classic circle pie, but it tastes just the same!
This chicken pot pie recipe isn't too difficult, just takes a little patience. So if you're in a hurry for dinner, you might want to choose something else, but if you have the time to cook then this is sure to be a hit!
The ingredients below are for my doubled recipe and feeds about 8. So if you're not cooking for so many people, half the ingredients and still follow the directions. Or even make it all and have left overs! (more…)